The medical marijuana movement is reeling after the Obama Justice Department released a memo last week declaring that it might prosecute large-scale medical marijuana cultivation operations and dispensaries even in states where they are operating in compliance with state laws. Advocates reacted with dismay and disappointment, even as they plotted strategies about what to do next.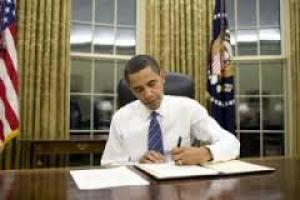 The memo, written by US Deputy Attorney General James Cole, "clarifies" the October 2009 memo from then-Deputy Attorney General David Ogden that told federal prosecutors not to focus their resources on patients and providers in compliance with state laws. The earlier memo gave some substance to President Obama's campaign promise not to persecute medical marijuana patients and providers in states where it is legal.
But after the 2009 memo, federal officials watched aghast as a veritable medical marijuana cultivation and dispensary boom took off in places such as Colorado and Montana, where dispensaries went from near zero to hundreds of operations, and as localities in California began considering huge commercial grows. The Justice Department responded with increased federal raids -- now at twice the rate of the Bush administration, according to
Americans for Safe Access
, the nation's largest medical marijuana advocacy organization -- and earlier this year, sent threatening letters from US Attorneys to governors and legislators in states considering or implementing medical marijuana distribution programs.
Those letters "are entirely consistent with the October 2009 memorandum," Cole argued in last week's memo. "The Department of Justice is committed to the enforcement of the Controlled Substances Act in all states. Congress has determined that marijuana is a dangerous drug and that the illegal distribution and sale of marijuana is a serious crime that provides a significant source of revenue to large scale criminal enterprises, gangs, and cartels," Cole continued.
Noting that "some of these jurisdictions have considered approving the cultivation of large quantities of marijuana, or broadening the regulation and taxation of the substance," Cole reiterated the Ogden memo's message that "it is likely not an efficient use of federal resources to focus enforcement efforts on individuals with cancer or other serious illnesses who use marijuana as part of a recommended treatment regimen consistent with applicable state law, or their caregivers."
He then took care to narrowly define the term "caregiver," which is commonly applied to people growing medical marijuana for authorized patients. "The term 'caregiver' as used in the memorandum meant just that: individuals providing care to individuals with cancer or other serious illnesses, not commercial operations cultivating, selling or distributing marijuana."
Cole then went on to write that it is not the Obama administration's position that has changed, but facts on the ground. "There has, however, been an increase in the scope of commercial cultivation, sale, distribution and use of marijuana for purported medical purposes. For example, within the past 12 months, several jurisdictions have considered or enacted legislation to authorize multiple large-scale, privately-operated industrial marijuana cultivation centers. Some of these planned facilities have revenue projections of millions of dollars based on the planned cultivation of tens of thousands of cannabis plants," he wrote.
The 2009 memo "was never intended to shield such activities from federal enforcement action and prosecution, even where those activities purport to comply with state law," Cole continued. "Persons who are in the business of cultivating, selling or distributing marijuana, and those who knowingly facilitate such activities, are in violation of the Controlled Substances Act, regardless of state law... Those who engage in transactions involving the proceeds of such activity may also be in violation of federal money laundering statutes and other federal financial laws."
It didn't take long for the medical marijuana and drug reform movements to fire back. While some took small solace in the fact that patients are still protected from federal persecution, the dominant reaction was dismay and disgust.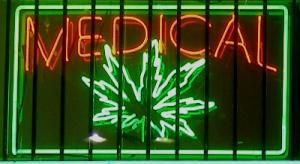 "It is disingenuous of the Obama Administration to say it is not attacking patients while obstructing the implementation of local and state medical marijuana laws," said ASA executive director Steph Sherer. "The president is using intimidation tactics to stop elected officials from serving their constituents, thereby pushing patients into the illicit market."
"Well, this is disappointing," said Dale Gieringer, long-time head of
California NORML
. "It certainly conflicts with Obama's original implication that he would let the states take care of medical marijuana. Now, it's the same as Bush's policy. Even before this memo came out, people have been saying for a long time that with a raid here and a raid there, it seemed like no real change in federal policy, and now -- bingo -- it's confirmed."
The Cole memo "raises more questions than it answers," said Bill Piper, national affairs director for the
Drug Policy Alliance
. "The department's 2009 Ogden memorandum established guidance that federal resources should not be employed to target medical marijuana patients and providers who are in 'clear and unambiguous compliance' with state-based medical marijuana laws. Last week's so-called clarification is in fact open to many interpretations and falls far short of the explanation of policy that state lawmakers, members of Congress and advocates sought."
While the Cole memo clearly states that large-scale commercial grows are now targeted, even if they are in compliance with state laws, Piper noted, it "does not provide guidance on what the federal government considers to be the line between small and large-scale production."
Piper pointed out that regardless of federal policy, states can still legalize marijuana for medicinal use. He also called out politicians who hide behind fears of the feds to stall or thwart medical marijuana programs and scoffed at the notion that state employees could be prosecuted for setting up registries or collecting medical marijuana taxes.
"State officials who await blanket federal endorsement of medical marijuana or blame the federal government for their own failure to act are compromising the health and well being of their citizens while failing to implement in good faith the laws of their state," he said. "With regard to concerns about prosecution of state employees, which some state policymakers have expressed, the federal government has never sought to prosecute any state employee for licensing or otherwise regulating medical marijuana providers. In fact, we know of no instance in recent times in which state officials were personally prosecuted for implementing any state law. It is something that is just not done."
For Gieringer and other medical marijuana advocates, the Obama administration's behavior on the issue has dried up any reservoirs of good will generated by his campaign promise and the Ogden memo. Now, the administration is in the movement's cross hairs.
"They want to put a stop to any large scale distribution of medical marijuana, but all they're doing is prolonging the conflict between federal law and reality," Gieringer said. "We have to put pressure on Obama. He's up for reelection; he owes us an explanation of his waffling on this issue, and certainly his failure to address rescheduling. The reform movement needs to press him on this and inject it into the campaign. Why has he ignored all the studies, why has he ignored the rescheduling petition, why does he persist in sending people to prison for medical marijuana crimes? If we can put him on the defensive during the campaign, we might get a concession."
"The Obama Administration missed a huge opportunity to ease the state/federal conflict over medical marijuana and pave the way for responsible regulation in 16 states and the District of Columbia, home to 90 million Americans," agreed Piper. "By issuing vague guidance, the Obama Administration is sowing confusion and doing voters, state policymakers, and medical marijuana patients a disservice. The administration needs to be clear in its support of responsible state and local regulations designed to make marijuana legally available to patients while enhancing public safety and health. If the federal government is unable to provide leadership in this area, then the very least it can do is get out of the way and allow citizens to determine the policies that best serve local interests."
But the administration has given no indication it is likely to do that. Relations between the medical marijuana movement and the Obama administration are starting to feel like the Cold War.