Mississippi Tea Party groups are busily collecting signatures for a ballot initiative that would require welfare recipients and state employees to undergo drug testing. The measure, officially known as Ballot Initiative #33, is part of a broader push by Mississippi Tea Partiers against "un-Constitutional welfare programs" and illegal immigration. The initiative would also require anyone receiving state benefits to prove his or her US citizenship.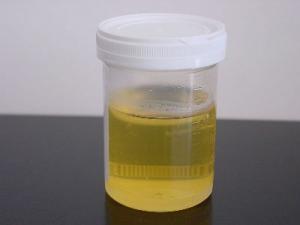 While the umbrella
Mississippi Tea Party
is playing a role in supporting the initiative campaign, most of the energy behind it appears to be based in the
Mississippi Gulf Coast 912 Project
, an influential South Mississippi Tea Party group affiliated with conservative former Fox News program host Glenn Beck's national
912 Project
.
The Mississippi Tea Party sent a
December letter to legislators
demanding that they take action to drug test welfare recipients, act against illegal immigrants, reactivate the legislature's un-American activities panel, and nullify a number of federal programs under the rubric of state sovereignty, among other proposals. When the legislature
failed to pass
welfare drug testing, Ballot Initiative #33 was the result.
"Initiative #33 would amend the Mississippi Constitution to require that persons receiving public assistance, as well as state contractors, subcontractors, and state employees, must undergo random drug testing," says the initiative's official summary. "Failing two drug tests results in loss of benefits. Persons not currently receiving public assistance must pass drug testing before receiving benefits. This initiative also requires that persons residing in the state illegally are prohibited from receiving public assistance or state salary of any kind."
The initiative, a proposed constitutional amendment, is broader than the failed bill it substitutes for. It also includes state contractors, subcontractors, and employees.
The Mississippi Gulf Coast 912 Project needs to collect 90,000 valid voter signatures by mid-October, which is the deadline for getting the initiative on the 2012 ballot. If organizers can't gather 90,000 signatures by mid-October, but can get over the top by the next deadline, mid-December, they could qualify it for the 2012 ballot.
The random, suspicionless drug testing of welfare recipients was thrown out by a federal appeals court as unconstitutional -- a violation of the Fourth Amendment's proscription against unwarranted searches -- when Michigan tried it a decade ago. Another such program went into effect July 1 in Florida, and will face a similar constitutional challenge. If Initiative #33 is ever enacted, Mississippi taxpayers will be the next to have to defend an already invalidated program.