A state judge has blocked some of the most onerous provisions of a new law designed to rein in Montana's medical marijuana industry from taking effect. But other provisions of the law, which will make life more difficult for patients and providers, are now in effect.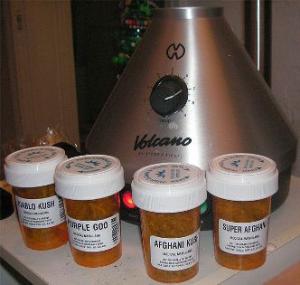 District Court Judge James Reynolds issued a
preliminary injunction
late Thursday to block those portions of the law from going into effect hours later. But the rest of the repressive "reform" is in effect as of July 1.
Reynolds ruled that lawmakers went too far in trying to clamp down. He blocked a provision of the new law that outlawed anyone making money in the business, including growers being compensated for their efforts. He blocked the law's ban on advertising and promotion of medical marijuana. And he threw out the new law's provision limiting providers to growing for no more than three patients.
"The court is unaware of and has not been shown where any person in any other licensed and lawful industry in Montana -- be he a barber, an accountant, a lawyer or a doctor -- who, providing a legal product or service, is denied the right to charge for that service or is limited in the number of people he or she can serve," Reynolds wrote.
Those provisions in the law "will certainly limit the number of willing providers and will thereby deny the access of Montanans otherwise eligible for medical marijuana to this legal product and thereby deny these persons this fundamental right of seeking their health in a lawful manner," Reynolds continued.
The lawsuit against the new law was brought by the
Montana Cannabis Industry Association
, which is also organizing a referendum effort to block the law from going into effect until it can go before the voters in November 2012. Montana voters approved the old, less restrictive, medical marijuana law in 2004 with 62% of the vote.
The association called the ruling "a partial victory," noting that "caregivers" have been eliminated and must now become registered "providers." "This, of course, temporarily breaks down the entire system, Yet, it was clearly the judge's intention to allow commercial activity," the group noted.
For a more detailed look at the new law and how the judge's order modified it, visit
this Montana NORML web page
.