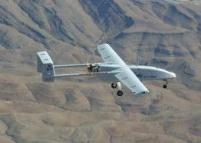 New new reports take a hard look at drug courts and suggest more effective alternatives.
Dr. Marion "Mollie" Fry and her partner, Dale Schafer, are about to go to federal prison for five years for medical marijuana.
Bills that would allow state-licensed medical marijuana dispensaries are moving in Washington, which already has a medical marijuana law, and Delaware, which doesn't.
MedicalMarijuana.ProCon.org, part of the ProCon.org family, is an in-depth web site presenting information and views from a variety of perspectives on the medical marijuana issue. The Chronicle is running a six-part series of info items from ProCon.org, and we encourage you to check it out.
The perennial legislative impulse to drug test people receiving public benefits has petered out this year in Little Rock.
Florida's new Republican governor wants to make state employees pee in a cup to keep their jobs. The state ACLU reminds him that that's a constitutional no-no.
The US ambassador to Mexico resigns over Wikileaks, Mexico acknowledges allowing unmanned US surveillance drones over Mexico, a prominent trafficker is killed, a well-known musician is wounded. And of course, the threats and the carnage that have become usual since Calderon intensified the Mexican drug war continue unabated.
Jail guards, probation officers, narcs, deputies, DARE officers, ICE agents -- it's corrupt cops gone wild this week!
A South Carolina drug task force's effort to apprehend a fugitive instead resulted in a shootout leaving a deputy wounded and the suspect dead.
Jacksonville undercover narcotics officers serving drug and fugitive warrants shot and killed the suspect after he displayed a weapon.
It's only mid-March, but 19 people, including two law enforcement officers, have already died in drug enforcement-related incidents this year. The latest deaths came last Wednesday in Houston and Tulsa.
Events and quotes of note from this week's drug policy events of years past.
Permission to Reprint:
This issue of Drug War Chronicle is licensed under a modified
Creative Commons Attribution license
. Articles of a purely educational nature in Drug War Chronicle appear courtesy of DRCNet Foundation, unless otherwise noted.