[Editor's Note: This year, Drug War Chronicle is going to try to track every death directly attributable to drug law enforcement during the year. We can use your help. If you come across a news account of a killing related to drug law enforcement, please send us an email at [email protected].]

Police officers in Houston and Tulsa last week shot and killed two men in separate drug enforcement-related incidents last week. The victims become the 18th and 19th to be killed in US domestic drug law enforcement incidents so far this year.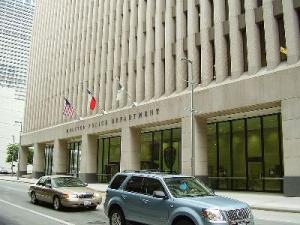 In Houston,
according to a police statement
, an off-duty narcotics officer working security at an apartment complex late last Wednesday night when he saw "two men engaging in narcotics activity." The officer, identified as Officer S. Bryant, was wearing clothing that identified him as a police officer. He approached the vehicle, identified himself as a police officer, and ordered the passenger to get out of the car. But the passenger instead began squirming in his seat, and the officer saw he was sitting on and attempting to free a pistol. Bryant repeated his command, but the passenger refused and continued to try to free the gun. "Officer Bryant, in fear for his life, discharged his duty weapon at least one time, fatally striking the suspect," the statement said.
The statement said a loaded weapon and narcotics were recovered from the vehicle. The driver was detained but later released.
Witnesses at the scene told a different story to
KPRC Local 2 TV News
. "He shot him while he was getting out of the car," said a witness who requested not to be identified. "He put him in handcuffs while he was on the ground. I don't think that's right."
"He was telling him, 'I got my hands up. Don't shoot, don't shoot,'" said another witness who requested not to be identified.
One witness said he did not believe police found a gun and drugs in the car. "If they had drugs and guns, he (the driver) wouldn't be out. They'd have him in custody right now," said a witness.
The dead man was later identified as Kenneth Thomas, 31. The incident is being investigated by the HPD Homicide and Internal Affairs Divisions and the Harris County District Attorney's Office.
In Tulsa eight hours earlier, a man who ran from officers who tried to stop him at an apartment complex was shot and killed after he allegedly produced a weapon.
According to police
, Marvin Dion Alexander, 31, was serving a suspended sentence on drug and related charges when he encountered two Tulsa Police officers and a US marshal conducting "a pedestrian check" near the entrance of an apartment complex.
Instead of stopping for the officers, Alexander briefly scuffled with the marshal, then broke and ran. The marshal and one Tulsa Police officer chased him, with one of them yelling that their quarry had a gun. The other Tulsa Police officer came around a corner and also saw a gun, so he fired and shot Alexander.
A gun was found with Alexander, police said.
Alexander had been convicted in 2009 of possession of a controlled substance with the intent to distribute, assault with a dangerous weapon, and resisting an officer. He got credit for time served awaiting trial and 12-years with the sentence suspended. He was arrested again in January for failure to appear in court in relation to those charges, and then released.