Jail guards, probation officers, narcs, deputies, DARE officers, ICE agents -- it's corrupt cops gone wild this week! Let's get to it: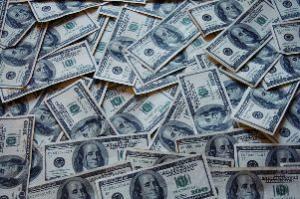 In Silver Spring, Maryland,
a Montgomery County police officer was arrested March 16
on charges she used police databases to help a convicted drug dealer with whom she was in a relationship. Officer Delores Culmer allegedly ran record checks on people who were associates of her boyfriend, including a vehicle owned by the girlfriend of a drug customer who owed her boyfriend money. That car was vandalized. Culmer is charged with conspiracy to distribute cocaine and computer fraud.
In Carson City, Nevada, a
Carson City alternative sentencing officer was charged last Friday
with molesting women under his supervision, including some drug offenders. Aaron Lewis, 35, faces 22 counts, including misconduct of a public officer and coercion using physical force, both felonies, and open or gross lewdness and oppression under color of office, both gross misdemeanors. The criminal complaint alleges that at least six women were threatened with arrest if they did not submit to and keep quiet about his sexual advances. He is on paid administrative leave pending a departmental investigation and was to be formally charged and released on his own recognizance this week.
In Kinston, North Carolina,
a Green County sheriff's deputy was arrested Saturday
for trying to sneak marijuana and tobacco into the jail. Edwin Edwards, 29, fell afoul of a drug-sniffing dog during a routine unannounced screening. He faces several drug possession and distribution charges. He has been released on bail.
In Trenton, New Jersey,
a suspended senior corrections officer pleaded guilty March 15
to charges he trafficked 22 kilograms of cocaine from Texas to New Jersey. Eugene Bracewell, 31, and five other men were indicted in October 2009. Bracewell's conspiracy began unraveling after he shot and killed an ex-convict in 2007, raising red flags for investigators. He pleaded guilty to first-degree cocaine trafficking and second-degree official misconduct.
In Atlanta,
an Immigration and Customs Enforcement (ICE) agent pleaded guilty last Thursday
to conspiring to launder drug money and attempting to smuggle guns onto an airplane. Agent Devon Samuels, 45, was among 14 people arrested in December after federal investigators turned up 700,000 tabs of ecstasy in nearby Chamblee. He was accused of taking bribes from what he thought were drug traffickers and using his security clearance to avoid screening checkpoints at Hartsfield-Jackson International Airport. He was also accused of smuggling cash and five firearms allegedly destined for Mexican drug cartels onto an aircraft. He's looking at up to 45 years in prison. Sentencing is set for June 2.
In Winter Haven, Florida,
a former Winter Haven police officer pleaded guilty last
Friday
to stealing one bud of marijuana during a drug bust. Ricardo Flores, 36, pleaded guilty to possession of marijuana and will serve a year of probation, but must also give up his law enforcement credentials. Fellow officers at a marijuana grow-op bust ratted him out after they saw him take a bud from a cut-down plant and hide it in his motorcycle helmet.
In Dallas,
the former top narc for the Mesquite Police Department pleaded guilty Tuesday
to federal theft charges after being caught pocketing $2,000 in what he thought was drug money in an FBI sting. John David McAllister, 42, a 21-year veteran officer, had spent the last five years as commanding sergeant in the department's narcotics unit. He went down after FBI agents got a tip he was stealing money in drug busts. Undercover agents installed cameras in a vehicle and planted $100,000 in it, then asked McAllister to help them impound the vehicle. The camera caught McAllister stuffing the cash down his pants. He's looking at up to 10 years in prison. His sentencing date has not yet been set.
In Wilkes-Barre, Pennsylvania,
a former West Pittson police officer was sentenced last
Friday
to three to 12 months in county jail for embezzling nearly $20,000 in DARE funds as payments for classes he never taught. Joseph Campbell, 49, was found guilty in February of five counts of theft by deception. He was supposed to have taught classes at the Wyoming Area High School, but never did. He was fired in November 2009 and arrested and charged in February 2010. He must also do 7 1/2 years of probation.
In Chicago,
a former Cook County Jail guard was sentenced
Tuesday
to two years probation after admitting he snuck marijuana into the jail. Dwayne Jones, 25, got caught with 10 grams of weed, a cell phone and charger, earphones, and several DVDs as he arrived for work. He was originally charged with two counts of possession of contraband in a penal institution and one count of official misconduct, but eventually copped to one count of bringing cannabis into a penal institution. He was fired, too.