An Arkansas bill that would have required recipients of unemployment benefits to undergo random drug tests has been stopped in the state Senate. The Senate Health, Welfare and Labor Committee killed Senate Bill 157 in a Monday vote.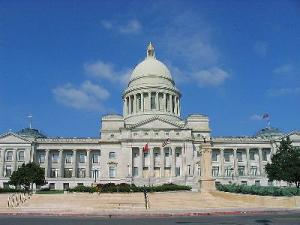 The bill's sponsor, Sen. Bill Pritchard (R-Elkins), told the committee he had received numerous calls in favor of the bill and that some callers wanted even stiffer anti-drug laws for those receiving unemployment benefits. Under the bill, recipients would be randomly tested for methamphetamine, cocaine, and heroin, with 10% of them being tested at the third and 13th weeks of benefits.
"As soon as they get help and they can pass the test, they can get right back on benefits," he said.
But the bill drew opposition from both the Arkansas chapter of the ACLU, whose Holly Dickson testified, and the Arkansas AFL-CIO, which was represented by its president, Alan Hughes.
Committee Chairman Sen. Percy Malone (D-Arkadelphia) sided with opponents. Families would be hurt if jobless benefits were cut, he said.
The bill then failed on a voice vote.
Bills aimed at drug testing people applying for or receiving government benefits are a perennial in state legislatures, with similar legislation being introduced in more than a dozen states. But they rarely go far because of constitutional problems with suspicionless drug testing, concerns over the cost of drug testing, and concerns that such policies would be counterproductive by hurting the families of those whose benefits would be stopped.