The DEA head is on her way out, the Supreme Court rules on making motorists wait for drug dogs to arrive, Indiana's governor extends an emergency needle exchange, a new report on asset forfeiture abuses in California is out, and more.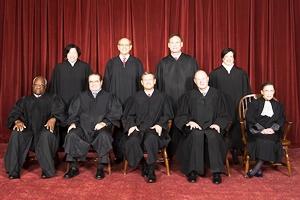 Marijuana Policy
Washington State Legal Pot Price Declines to $12 a Gram. Pot prices averaged nearly $30 a gram—well above black market prices—when the state's first marijuana retail outlets opened, but that has changed dramatically, according to the State Liquor Control Board. Now, the average retail price of a gram is about $12, as supply expands to meet demand. That's still $336 an ounce, though.
Medical Marijuana
Wyoming Medical Marijuana Initiative Getting Underway. Activists with Wyoming NORML submitted their initiative application with the secretary of state's office Monday. If and when the application is approved, organizers will have until next February to gather 25,673 valid voter signatures to place it on the 2016 general election ballot. A recent poll had support for marijuana at 72% in the Cowboy State.
Asset Forfeiture
New Report Details California Asset Forfeiture Abuses. The Drug Policy Alliance today released a new report, Above the Law: An Investigation of Civil Asset Forfeiture Abuses in California, a multi-year, comprehensive look at asset forfeiture abuses in the state that reveals the troubling extent to which law enforcement agencies have violated state and federal law. The report finds that a handful of LA County cities lead the state in per capita seizures, that some departments rely on asset forfeiture for funding themselves, and that some departments were providing false or incomplete reports to the Justice Department.
Drug Testing
Indiana Welfare Drug Testing Bill Dead. The legislator who unexpectedly proposed adding a welfare drug testing proposal to a social services spending bill has withdrawn it after learning how few people would be tested and how little support there is for it. Rep. Terry Goodin (D-Crawfordsville) said today he would instead seek a study committee to examine how best to fight drug abuse.
Florida Governor Settles on State Employee Drug Testing. Gov. Rick Scott (R) has formally given up on his effort to subject state employees to random, suspicionless drug testing. He reached an agreement Monday with the employees' union that will only allow drug testing in a relative handful of safety-sensitive positions. Of the 1,400 job classifications Scott originally wanted covered, only 267 will be covered.
Harm Reduction
Indiana Governor Extends Emergency Needle Exchange Program. Gov. Mike Pence (R) Monday extended an emergency needle exchange program in Scott County for another 30 days in a bid to get a handle on an injection drug-related HIV outbreak there. The move comes as the legislature heard testimony supporting a bill that would allow similar exchanges elsewhere in the state.
Law Enforcement
DEA Administrator Michele Leonhart Set to Resign. DEA Administrator Michele Leonhart is expected to resign soon, a unnamed "senior administration official" told CBS News this morning. The embattled DEA head has been under fire for years over her leadership of the scandal-ridden agency, but it was her performance at a Capitol Hill hearing last week that sealed her fate. Click on the link to read our feature story on this.
Supreme Court Says Detaining Motorists to Wait for Drug Dogs to Arrive is Not OK. In a 6-3 decision today, the US Supreme Court held that detaining motorists on the side of the highway to await the arrival of a drug dog violates the Fourth Amendment's proscription against unlawful searches and seizures. Writing for the majority, Justice Ruth Bader Ginsburg noted that police may request drivers licenses, vehicle registrations, proof of insurance, and check for outstanding warrants because all those investigatory actions are aimed at enforcing traffic laws and ensuring that vehicles are operating safely—the ostensible reason for the stops. "A dog sniff, unlike those stock inquiries, lacks the same tie to roadway safety," she said. Prolonging the stop, even for a few minutes, to allow for the arrival of a drug dog was improper, Ginsburg wrote. "A traffic stop becomes unlawful if prolonged beyond the time in fact needed to complete all traffic-based inquiries," Ginsburg said. Click on the link to read our newsbrief and view the ruling itself.
International
Mexicans Capture Gulf Cartel Leader. Mexican authorities confirmed over the weekend that they had captured Jose Tiburcio Hernandez Fuentes, who they described as a Gulf Cartel leader responsible for much of the recent violence in the border city of Reynosa. He was caught despite a shootout between Mexican soldiers and police and around 60 cartel gunmen who tried to rescue him. The Mexicans caught a key Juarez Cartel leader just a day earlier.