DEA Administrator Michele Leonhart is expected to resign soon, an unnamed "senior administration official" told CBS News this morning. The embattled DEA head has been under fire for years over her leadership of the scandal-ridden agency, but it was her performance at a Capitol Hill hearing last week that sealed her fate.
[It's now official: Attorney General Holder announced Leonhart's retirement in a statement late this afternoon.]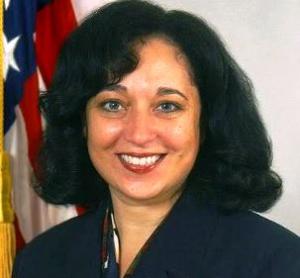 Members of the House Oversight and Government Reform Committee pronounced themselves agog over recent reports of DEA agents in Colombia partying with prostitutes, sometimes with taxpayer dollars, sometimes paid for by Colombian drug traffickers. Those revelations came in a Justice Department Office of the Inspector General
report
issued last month.
Members were infuriated by the DEA's handling of the case, in which 10 DEA agents were accused of wrongdoing. Only seven of them were disciplined, and the punishment was extremely light: they were suspended for periods of one to 10 days. Leonhart drew the wrath of committee members when she claimed she was unable to discipline the agents more severely.
"What would it take to get fired at the DEA?" asked Rep. Trey Gowdy (R-SC), who said he was "stunned" that no one had been fired in the wake of the revelations. "What the hell do you have to do?"
Committee Chairman Rep. Jason Chaffetz (R-UT) told Leonhart that as agency head she carried much of the responsibility for what he called "a cultural problem" at the agency stretching back years.
"You get called before this committee and say 'Oh, it's terrible, it's awful,'" Chaffetz said at the conclusion of the hearing. "But you personally have been responsible for this for more than a decade and you didn't do anything about it."
Immediately after last Tuesday's hearing, 22 members of the committee signed a joint statement saying they had "no confidence" in Leonhart's continued leadership.
And now word leaks from the White House that Leonhart is about to become history.
It's been a long time coming. The veteran DEA administrator and her agency have been embroiled in scandal throughout her tenure. And she and the DEA have been increasingly out of step with an administration that has shown an interest in rolling back drug war excesses, from major sentencing reforms to largely (if belatedly) adopting a laissez-faire attitude toward medical marijuana and even marijuana legalization in the states.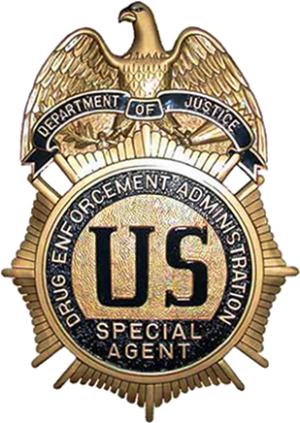 Drug reform groups, such as the
Drug Policy Alliance
(DPA) and the
Marijuana Policy Project
(MPP), both of which had been calling for Leonhart's head for some time, were elated, but urged the Obama administration to use this as an opportunity not to just put a new face in charge of DEA, but to change the agency's direction.
"Leonhart's DEA reflects an outdated, disastrous approach that President Obama claims he wants to leave behind," said Bill Piper, DPA director of national affairs. "If she leaves, he has an opportunity to appoint someone who will overhaul the DEA and support drug policy reform. The DEA is a large, expensive, scandal-prone bureaucracy that has failed to reduce drug-related problems. Drug use should be treated as a health issue instead of a criminal justice issue; with states legalizing marijuana and adopting other drug policy reforms it is time to ask if the agency is even needed anymore," he said.
"Ms. Leonhart consistently and recklessly undermined President Obama's mandate that public policy be guided by science instead of ideology. Her resignation will allow the president to appoint an administrator who will rely on the facts rather than ignore them," said Dan Riffle, MPP director of federal policies.
"Most Americans, including President Obama, recognize the fact that marijuana is less harmful than alcohol. Yet, Ms. Leonhart was unwilling to even acknowledge that marijuana poses less potential harm than heroin and methamphetamine," Riffle continued. "While most of the country has been progressing in its views on marijuana policy, Ms. Leonhart has maintained a mindset straight out of the 1930s. Hopefully her resignation will mark the end of the 'Reefer Madness' era at the DEA."