This article was published in collaboration with AlterNet and first appeared here.
In a 6-3 decision today, the US Supreme Court held that detaining motorists on the side of the highway to await the arrival of a drug dog violates the Fourth Amendment's proscription against unlawful searches and seizures.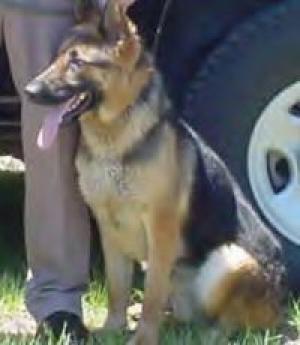 In the decade since the Supreme Court held in
Illinois v. Cabellas
that a drug dog sniff of a vehicle that did not extend a traffic stop was
not
a search under the meaning of the Fourth Amendment, law enforcement agencies across the country have routinely detained drivers on the roadside awaiting arrival of a drug dog, then used drug dog alerts as "probable cause" to allow vehicle searches.
The practice left motorists in a legal limbo where there was no actionable cause to detain them, but they were not free to be on their way. Today's ruling from the Supreme Court says that is not okay.
Writing for the majority, Justice Ruth Bader Ginsburg noted that police may request drivers licenses, vehicle registrations, proof of insurance, and check for outstanding warrants because all those investigatory actions are aimed at enforcing traffic laws and ensuring that vehicles are operating safely -- the ostensible reason for the stops.
"A dog sniff, unlike those stock inquiries, lacks the same tie to roadway safety," she said.
Prolonging the stop, even for a few minutes, to allow for the arrival of a drug dog was improper, Ginsburg wrote.
"A traffic stop becomes unlawful if prolonged beyond the time in fact needed to complete all traffic-based inquiries," Ginsburg said.
The ruling came in Rodriguez v. US, in which Dennys Rodriguez had been pulled over in Nebraska for a traffic infraction. He was issued a warning ticket for driving on the shoulder of the road, but then made to wait on the roadside for the arrival of a drug dog 10 minutes later. After the drug dog alerted, his vehicle was searched, methamphetamine was found, and he was charged and convicted.
While the decision is a boon to motorists, it's not a get-out-of-jail-free card for Rodriguez. The evidence derived from the drug dog search has been thrown out, but his case remanded to the lower courts, prosecutors will still have a chance to try to prove there was other reasonable suspicion to think he was carrying drugs.