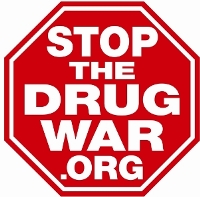 Mississippi's medical marijuana law gets thrown out and the will of the voters denied on a technicality.
It's time for a better Good Samaritan law in North Carolina, and advocates are working to make it happen.
The marijuana industry makes a major contribution to greenhouse gas emissions, but there are some obvious ways to change that.
Mississippians rallied Tuesday to demand a legislative special session to restor the voter-approved medical marijuana law, a New Mexico patient sues over purchase and plant limits, and more.
A Minnesota deputy cops a plea for being on fentanyl during a deadly high-speed pursuit, a small town Maine police offcer's problems just got much worse, and more.
The Louisiana House rejected marijuana legalization but is now considering a legalization study resolution, Arizona's governor signs into law a bill legalizing fentanyl test strips, and more.
The House could see a marijuana legalization bill as early as next week, an Illinois marijuana social equity bill heads for a state House floor vote, and more.
An Illinois marijuana equity bill heads for a House floor vote, a loosening of medical marijuana regulations during the pandemic may be made permanent in Pennsylvania, the Texas legislature advances bills to reduce penalties for pot concentrates and to study the therapeutic use of psychedelics, and more.
A new poll shows strong support for marijuana legalization in the Mountaineer State, a Louisiana bill to end the threat of jail time for pot possession advances, and more.
Little Rock makes small-time pot possession the lowest law enforcement priority, a Texas medical marijuana expansion bill is now one House vote away from passing, and more.
The proposed Biden budget retains the ban on selling and taxing marijuana in Washington, DC, marijuana consumption lounge bills are moving in California and Nevada, and more.
Permission to Reprint:
This issue of Drug War Chronicle is licensed under a modified
Creative Commons Attribution license
. Articles of a purely educational nature in Drug War Chronicle appear courtesy of DRCNet Foundation, unless otherwise noted.