An Illinois marijuana equity bill heads for a House floor vote, a loosening of medical marijuana regulations during the pandemic may be made permanent in Pennsylvania, the Texas legislature advances bills to reduce penalties for pot concentrates and to study the therapeutic use of psychedelics, and more.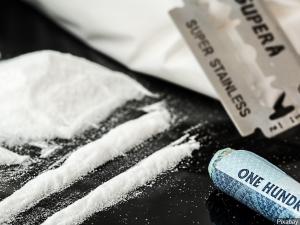 Marijuana Policy
Illinois Marijuana Equity Licensing Bill Heads to House Floor. A bill designed to get more people from drug war-ravaged communities involved in the legal marijuana industry, House Bill 1443, has passed out of the House Rules Committee and is now headed for a House floor vote.
Louisiana House Passes Marijuana Study Resolution. The House on Monday approved House Resolution 1, which directs the House Criminal Justice Committee to conduct a study of the impact of the use and legalization of marijuana. The move comes after efforts to approve legalization stalled in the legislature last week.
Texas Legislature Approves Bill to Lessen Penalties for Marijuana Concentrates. The Senate has approved House Bill 2593, which would reduce the penalty for the possession of up to two ounces of marijuana concentrates to a class B misdemeanor. The measure has already passed the House and now heads to the desk of Gov. Greg Abbott (R).
Medical Marijuana
Pennsylvania Bill to Make Pandemic-Era Lessening of Delivery Restrictions Permanent Wins House Committee Vote. The House Health Committee on Monday approved a proposal to make permanent pandemic-related loosening of the state's medical marijuana rules permanent, House Bill 1024. The state Health Department allowed curbside pickups and the purchase of three-month supplies during the pandemic, and this bill would retain those changes. It now heads for a House floor vote.
Texas Senate Committee Approves Medical Marijuana Expansion Bill. The Senate State Affairs Committee voted Monday to approve House Bill 1535, which would expand the state's medical marijuana program to include all forms of PTSD and cancer, but not chronic pain. The bill still needs to pass the Senate, and if it does, then go back to the House for approval of changes made in the Senate.
Methampheamine
Oregon Bill Would Re-Legalize Over-the-Counter Pseudoephedrine Sales. In 2006, Oregon became the first state to ban OTC sales of cold and allergy remedies because they contain pseudoephedrine and could be used in home meth manufacture. Now, a new bill, House Bill 2648, would end the ban and allow anyone over 18 to buy products containing pseudoephedrine without a prescription, has been filed. It is currently before the Senate Health Care Committee.
Psychedelics
Texas Senate Approves Therapeutic Psychedelic Study Bill. The Senate has approved House Bill 1802, which would require the state to study the therapeutic potential of psychedelic substances such as psilocybin and MDMA. The bill now goes back to the House for approval of a budget-neutrality amendment passed in the Senate.
International
Peru Coca Zone Massacre Leaves 14 Dead. At least 14 men, women, and children were killed in a massacre in the Ene River Valley, one of the country's most important coca-growing areas. Pamphlets from a Shining Path splinter group were left at the scene, and authorities were pointing the finger at the group. Shining Path, a Maoist-inspired guerrilla group, led a brutal insurgency that left 70,000 dead in the 1980s, but had largely been eliminated since 1992. But remnants remain in the Valleys of the Apurimac, Ene, and Mantaro Rivers (VRAEM), where they have morphed into coca and cocaine traffickers.
Philippines Senator Lobbies for Death Penalty for Drug Offenses. Senator Ronald dela Rosa, who once led the Duterte administration's bloody war on drugs, argued that the death penalty for drug offenses should be reinstated Tuesday during a hearing on a bill that aims to toughen the Dangerous Drugs Act of 2002. He complained that imprisoned Chinese drug lords were still running their businesses from behind bars, saying "the frustration of law enforcement is that had these drug lords been executed, we would not have these problems now." But drug reform advocate Dr. Lee Edson Yarcia pointed out that under the proposed bill, the death penalty is not imposed on top drug lords or syndicates: "This was included in the provision about persons who are in possession of dangerous drugs during parties, social gatherings, or meetings," he noted. The House passed a reform bill last year, but the Senate has yet to file one. This was a preliminary hearing.