The Louisiana House rejected marijuana legalization but is now considering a legalization study resolution, Arizona's governor signs into law a bill legalizing fentanyl test strips, and more.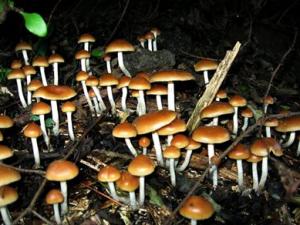 Marijuana Policy
Louisiana House Committee Approves Resolution Calling for Study of Marijuana Legalization. Days after a marijuana legalization bill died in the House, a House committee has approved a resolution calling for the creation of a committee to study the impacts of legalization. The committee would include legislative leaders, prosecutors, sheriffs, medical marijuana industry representatives, criminal justice reform advocates, LSU, and Southern Ag.
Medical Marijuana
New Mexico Patient Sues State Over Medical Marijuana Purchase Limits, Plant Counts. Medical marijuana patient and activist Jason Barker is suing the state over limits on medical marijuana purchases. Under the state's new marijuana legalization law, people can buy up to two ounces at a time, but under state rules, patients may only purchase eight ounces every 90 days. "The law is clear, all medical cannabis patients may purchase at least two-ounces of medical cannabis at any one time, tax free, beginning on June 29, 2021," Barker's lawyer said. Barker also alleges the state's 1,750-plant cap on medical marijuana producers infringes on patients' rights by reducing supply and increasing prices.
Harm Reduction
Arizona Governor Signs Bill Legalizing Fentanyl Test Strips. Gov. Doug Ducey (R) on Wednesday signed into law a bill that legalizes fentanyl test strips in a bid to reduce drug overdoses in the state. The bill is SB1486. Drug use claims far too many lives each year," Ducey said in a signing statement. "We want everyone who is using drugs to seek professional treatment. But until someone is ready to get "help, we need to make sure they have the tools necessary to prevent a lethal overdose."
Psychedelics
California Psychedelic Decriminalization Bill Heads for Senate Floor Vote. A bill that would decriminalize the possession of psychedelics, Senate Bill 519, has passed out of the Senate Appropriations Committee and is now headed for a Senate floor vote. The bill would remove criminal penalties for possessing or sharing numerous psychedelics -- including psilocybin mushrooms, DMT, ibogaine, LSD and MDMA -- for adults 21 and older. Mescaline derived from peyote is not included because of concerns about its scarcity for Native American Church religious purposes.