Mississippians rallied Tuesday to demand a legislative special session to restor the voter-approved medical marijuana law, a New Mexico patient sues over purchase and plant limits, and more.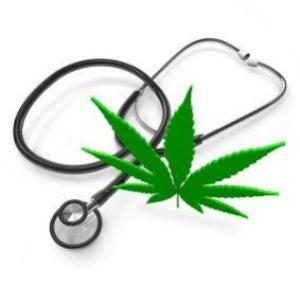 Colorado
Colorado Bill to Restrict Concentrates Causes Uproar. A bill that would bring new medical marijuana restrictions, House Bill 21-1317, is generating resistance from parents of child medical marijuana patients, who say it would cause severe barriers to their care. The bill would require physicians to include THC potency level, daily quantity, and directions for use. The bill also imposes new restrictions on medical marijuana for young adults in the 18-to-20 group, who would be required to see two physicians from different practices in order to qualify.
Minnesota
Minnesota Governor Signs into Law Bill Legalizing Smokable Medical Marijuana. Governor Tim Walz (D) on Tuesday signed into law a medical marijuana expansion bill that includes allowing adult patient to use smokable marijuana products. That policy must take effect by March 1, 2022, or earlier if rules are developed and the state's cannabis commissioner authorizes it.
Mississippi
Mississippians Rally to Demand Special Session to Pass Medical Marijuana. Protestors marched Tuesday from the Supreme Court to the governor's mansion calling for a special session of the legislature after the state Supreme Court last week threw out a voter-approved medical marijuana law. The measure had passed with 74% of the vote, but the court tossed it because the state constitution requires signature gathering requirements in five US representative districts and the state has only had four of them since 2000.
New Mexico
New Mexico Patient Sues State Over Medical Marijuana Purchase Limits, Plant Counts. Medical marijuana patient and activist Jason Barker is suing the state over limits on medical marijuana purchases. Under the state's new marijuana legalization law, people can buy up to two ounces at a time, but under state rules, patients may only purchase eight ounces every 90 days. "The law is clear, all medical cannabis patients may purchase at least two-ounces of medical cannabis at any one time, tax free, beginning on June 29, 2021," Barker's lawyer said. Barker also alleges the state's 1,750-plant cap on medical marijuana producers infringes on patients' rights by reducing supply and increasing prices.
Pennsylvania
Pennsylvania Bill to Make Pandemic-Era Lessening of Delivery Restrictions Permanent Wins House Committee Vote. The House Health Committee on Monday approved a proposal to make permanent pandemic-related loosening of the state's medical marijuana rules permanent, House Bill 1024 The state Health Department allowed curbside pickups and the purchase of three-month supplies during the pandemic, and this bill would retain those changes. It now heads for a House floor vote.
Texas
Texas Senate Committee Approves Medical Marijuana Expansion Bill. The Senate State Affairs Committee voted Monday to approve House Bill 1535, which would expand the state's medical marijuana program to include all forms of PTSD and cancer, but not chronic pain. The bill still needs to pass the Senate, and if it does, then go back to the House for approval of changes made in the Senate. since 2000.