A Minnesota deputy cops a plea for being on fentanyl during a deadly high-speed pursuit, a small town Maine police offcer's problems just got much worse, and more. Let's get to it: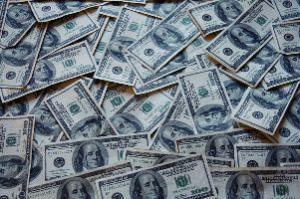 In Muleshoe, Texas,
a former Bailey County sheriff's deputy was arrested last Friday
on unspecified drug charges. Ex-Deputy Jorge Torres was arrested along with two other people. All three are charged with possession of a controlled substance between 3 and 400 grams. The charge is a first-degree felony. Torres was a deputy until he was fired upon arrest.
In Bangor, Maine, a former Calais police officer arrested in February was indicted last Friday on 35 counts, including multiple counts of stealing drugs and guns from the police department. Jeffrey Bishop, 53, was originally arrested for providing drugs to a teenage girl in a high school parking lot, but now is in much deeper trouble. He now faces five counts of stealing drugs from the department and 24 counts related to 16 stolen guns police found in his home in February. He also was indicted on four charges of aggravated furnishing of drugs and one charge of unlawful trafficking in drugs.
In Fergus Falls, Minnesota, an Otter Tail County sheriff's deputy signed a plea agreement Sunday after being found to be under the influence of fentanyl during a police pursuit that resulted in the deaths of two innocent people. Deputy Kelly Douglas Backman, 43, went down after the post-crash investigation revealed he had fentanyl in his system and had failed to submit evidence in narcotics cases. He will plead guilty to official misconduct and serve 30 days of electronic home monitoring. A misdemeanor DUI charge was dismissed. Prosecutors dismissed several drug cases Backman investigated because he would be considered an unreliable witness in court.