A new poll shows strong support for marijuana legalization in the Mountaineer State, a Louisiana bill to end the threat of jail time for pot possession advances, and more.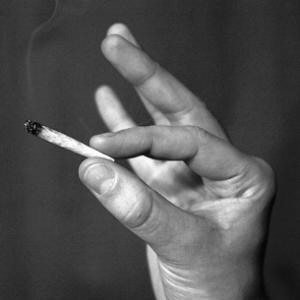 Marijuana Policy
Illinois House Passes Marijuana Equity Bill. The House on Tuesday passed House Bill 1443, which would revamp the state's system for awarding marijuana dispensary licenses with an eye toward increasing minority participation in the legal industry. The bill would create two new lotteries for dispensary licenses creating 110 new licenses in addition to the 75 already licensed. The bill now heads to the Senate, which has until Monday's legislative deadline to pass it with a simple majority.
Louisiana House Panel Advances Bill to Lower Marijuana Penalties. The Senate Judiciary C Committee voted on Tuesday to approve House Bill 652, which would remove the threat of jail time for low-level marijuana possession offenses. Pot possession would remain a misdemeanor, but punishable only by a $100 fine. The bill has already passed the House and now heads for a final Senate floor vote.
West Virginia Poll Has Strong Support for Marijuana Legalization. A new poll from Change Research finds strong support for marijuana legalization in the state. Some 70% of registered voters supported marijuana legalization, 77% supported Congress doing it this year in light of legalization in other countries, and 89% supported allowing medical marijuana to be dispensed in VA facilities.
Medical Marijuana
Minnesota Governor Signs into Law Bill Legalizing Smokable Medical Marijuana. Governor Tim Walz (D) on Tuesday signed into law a medical marijuana expansion bill that includes allowing adult patient to use smokable marijuana products. That policy must take effect by March 1, 2022, or earlier if rules are developed and the state's cannabis commissioner authorizes it.
Mississippians Rally to Demand Special Session to Pass Medical Marijuana. Protestors marched Tuesday from the Supreme Court to the governor's mansion calling for a special session of the legislature after the state Supreme Court last week threw out a voter-approved medical marijuana law. The measure had passed with 74% of the vote, but the court tossed it because the state constitution requires signature gathering requirements in five US representative districts and the state has only had four of them since 2000.
International
Mexico's Head of State Police in Sinaloa Gunned Down. Presumed cartel gunmen ambushed Joel Ernesto Soto, director of the Sinaloa State Police, on Monday, killing him. He was found dead in his bullet-riddled car on the outskirts of Culiacan, the state capital. Sinaloa is the home of the Sinaloa cartel, which is now embroiled in internecine violence as well as armed conflict with the rival Jalisco New Generation cartel.