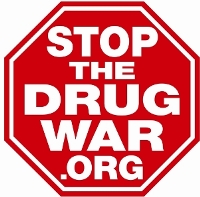 Faced with a civic uprising sparked by the death of one black man too many at the hands of police, Congress is moving swiftly to respond.
An Iowa medical marijuana expansion bill has gone to the governor's desk, a Kansas medical marijuana bill died a quick death, and more.
A Democratic infrastructure bill includes language requiring legal marijuana states to consider impaired driving policies, Switzerland is set to move ahead with marijuana legalization pilot projects -- but only if it's organic -- and more.
Medical marijuana is moving in the Heartland, a New Jersey decriminalization bill gets filed, Colorado lawmakers are moving a police reform bill, and more.
A pair of Democratic House leaders is pressing Attorney General Barr on marijuana legalization and drug rescheduling, a House resolution linking the war on drugs and police brutality is picking up cosponsors at a very rapid clip, and more.
As a California psilocybin initiative bites the dust, a DC natural psychedelic initative gets a boost; the NBA gives up on recreational drug testing of its players, the Dutch move closer to a pilot program to supply legal marijuana to the country's cannabis cafes, and more.
Police accountability is the topic of the day in Congress and in Colorado, a Nebraska medical marijuana initiative campaign is in a final sprint for signatures, and more.
South Dakota marijuana activists launch their election campaign this week, Nevada's governor proposed mass pardons for small time pot possession charges, Michigan's governor signs a roadside drug testing bill into law, and more.
Permission to Reprint:
This issue of Drug War Chronicle is licensed under a modified
Creative Commons Attribution license
. Articles of a purely educational nature in Drug War Chronicle appear courtesy of DRCNet Foundation, unless otherwise noted.