A Democratic infrastructure bill includes language requiring legal marijuana states to consider impaired driving policies, Switzerland is set to move ahead with marijuana legalization pilot projects -- but only if it's organic -- and more.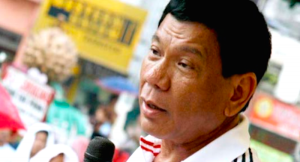 Marijuana Policy
House Democrat Committee Leader Files Bill to Require Legal Marijuana States to Consider Impaired Driving Policies. Rep. Peter DeFazio (D-OR), chairman of the House Transportation and Infrastructure Committee, filed an infrastructure bill Wednesday that includes language requiring legal marijuana states to consider programs to curb marijuana-impaired driving and to educate the public about the dangers. The bill does not apply to states that haven't legalized medical or recreational marijuana. The bill is cosponsored by several subcommittee chairs on the panel. It's called the INVEST in America Act.
New Mexico Primary Voters Remove Anti-Marijuana Legalization Lawmakers. In state primary elections Tuesday, voters in at least four state Senate districts have replaced conservative Democrats who opposed legalization with progressive challengers who support it. This makes the prospects for legalization next year even greater. Gov. Michelle Lujan Grisham (D) supports the move.
Medical Marijuana
Iowa Senate Votes to Expand Medical Marijuana Program. The state Senate Wednesday voted 32-17 to expand the state's medical marijuana program by increasing the amount of medical marijuana products patients can purchase to up to 25 grams of THC every 90 days. The bill now goes to the House.
International
UN Says "Near Impunity" for Drug War Killings in the Philippines. In a report released Thursday, the UN Office of the High Commissioner on Human Rights said that tens of thousands of people had been killed in President Rodrigo Duterte's bloody war on drug users and sellers amid "near impunity" for police and the incitement of violence by top officials. The report said that rhetoric may have been interpreted as "permission to kill." Michelle Bachelet, UN High Commissioner for Human Rights, called for independent investigations into the killings and said her office was ready to help credible domestic Philippine or international efforts to establish accountability.
Switzerland Approves Legal Marijuana Pilot Programs -- But Only If It's Organic. The National Council has approved a plan to start marijuana legalization pilot programs, but the government says it must be organic and grown locally. Programs will be carried out in large cities such as Basel, Bern, Biel, Geneva, and Zurich. "The models must be tested before starting the debate on whether or not to liberalize cannabis," said Pierre-Yves Maillard (Social Democrats), a spokesperson for the responsible committee. Only people who currently use marijuana and prove it via a hair sample will be able to participate.