Police accountability is the topic of the day in Congress and in Colorado, a Nebraska medical marijuana initiative campaign is in a final sprint for signatures, and more.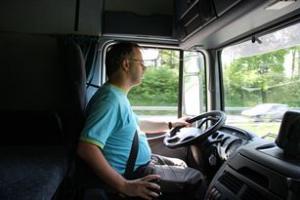 Medical Marijuana
Nebraska Medical Marijuana Initiative Campaign Still Seeking Signatures. Backers of a medical marijuana initiative say they have some 60,000 valid voter signatures, but that's only half the total they need to qualify for the ballot. Nearly 50,000 of those signatures were gathered before lockdowns imposed because of the coronavirus, which brought signature-gathering to a near halt for months. Now, the campaign has less than a month to gather another 60,000 valid voter signatures.
Criminal Justice
Congressional Democrats Introduce Justice in Policing Act. In response to the outrage sweeping the nation over police killings of black Americans, on Tuesday House Democratic leaders introduced the Justice in Policing Act, the first-ever comprehensive approach to hold police accountable, change the culture of law enforcement and build trust between law enforcement and our communities. The bill bars discriminatory profiling, bans chokeholds and no-knock drug raids at the federal level, mandates the use of bodycams by federal police, and establishes a National Police Misconduct Registry, among other provisions. Look for a Chronicle feature article on the bill tomorrow.
Colorado Police Accountability Bill Passes Senate. The state Senate on Tuesday approved SB20-217, the Law Enforcement Accountability and Integrity Act, with only one dissenting vote. The bill creates a police officer duty to intervene in the presence of unlawful police use of force, outlaws chokeholds, protects protesters from police violence, and removes the shield of immunity from police officers acting unlawful, among other provisions. The bill now moves to the House, where it had a hearing in the House Finance Committee Wednesday.
Drug Testing
Federal Trucking Regulators Extend Waiver on Pre-Employment Drug Testing. The Federal Motor Carrier Safety Administration has extended through September 30 a waiver on pre-employment drug testing requirements for truck drivers. The agency said that layoffs in the industry because of the coronavirus pandemic had reduced the pool of employees for random drug testing, the requirement for drug testing would impose burdens on trucking companies "at the very time they are attempting to return to expanded levels of operation."