Medical marijuana is moving in the Heartland, a New Jersey decriminalization bill gets filed, Colorado lawmakers are moving a police reform bill, and more.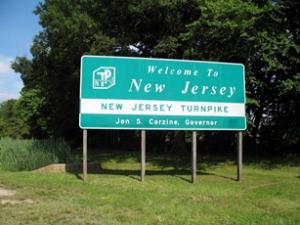 Marijuana Policy
New Jersey Decriminalization Bill Filed. Senate Democrats have filed Senate Bill 2535, which would decriminalize the possession and distribution of one pound or less of marijuana. A first offense would earn a written warning, while subsequent offenses would garner a $25 fine. The bill sponsors are Sens. Teresa Ruiz (D-Newark), Sandra Cunningham (D-Jersey City) and Ron Rice (D-Newark).
Medical Marijuana
Iowa Medical Marijuana Expansion Bill Heads to Governor's Desk. The state Senate has given final approval to a medical marijuana expansion bill, HF-2589, which adds autism and PTSD to the list of qualifying conditions and limits patients to 4.5 grams of THC over a 90-day period. The bill now goes to the desk of Gov. Kim Reynolds (R).
Kansas Lawmakers File Medical Marijuana Bill. Nine House members have cosponsored House Bill 2017, which would set up a system of state-regulated medical marijuana cultivation, distribution, and sales. The bill would cap allowable amounts at four ounces, the equivalent of a 30-day supply. The bill does not specify which diseases or conditions would be included.
Law Enforcement
Feds Assert (With No Evidence) Force Against George Floyd Protestors Was Necessary Because of Drug Traffickers. US Customs and Border Protection claimed in a memo Wednesday that the supposed presence of "drug trafficking organizations" at protests after the killing of George Floyd by Minneapolis police justified the use of "escalated force" at demonstrations. It provided no evidence to support the claim beyond asserting that "due to nefarious actors and drug trafficking organizations using these protests as façades, there have been incidents where law enforcement (LE) officials have needed to respond with nonlethal and escalated force -- incidents including the use of pepper spray, riot shields, and rubber bullets." The claim came less than 48 hours after the Justice Department okayed letting the DEA act as federal law enforcement at the protests, even though it noted that "the federal crimes being committed in the wake of Mr. Floyd's death are largely not drug-related."
Colorado Police Reform Bill Filed. The state Senate president and all Senate Democrats are supporting Senate Bill 20-217, which was introduced this week in the wake of the George Floyd protests. The bill passed out of the Senate State Veterans and Military Affairs Committee Thursday and is likely to get a Senate floor vote either Saturday or early next week. The bill is an effort to bring transparency, accountability and better oversight for law enforcement who abuse their power. It would mandate the use of body camerasby July 2021, with failure to record creating a rebuttable presumption of officer misconduct. It also prohibits the use of chokeholds by police and requires public reporting on policing. Failure to record creates a rebuttable presumption of officer misconduct. It would also rein in deadly police shootings and block the rehiring of bad cops.
International
Australia's Melbourne to Get Second Safe Injection Site. The Victoria state government is now planning a second safe injection site in Melbourne after a report showed demand had surged at the North Richmond safe injection site. Premier Daniel Andrews made the announcement today following a two-year trial of the medically supervised North Richmond site. Andrews said he was "absolutely convinced" the second facility would save lives. "There is a need for us to do more to save lives and to change lives not just in North Richmond, but according to our expert panel in the City of Melbourne as well," he said.
Bermuda Government Releases Draft Marijuana Legalization Bill for Public Feedback. The Bermuda government has released a draft marijuana legalization bill under which adults 21 and over could purchase and possess up to seven grams of marijuana. The bill envisions a system of licensed retailers, and a prior marijuana conviction would be no bar to participating in the industry.