As a California psilocybin initiative bites the dust, a DC natural psychedelic initative gets a boost; the NBA gives up on recreational drug testing of its players, the Dutch move closer to a pilot program to supply legal marijuana to the country's cannabis cafes, and more.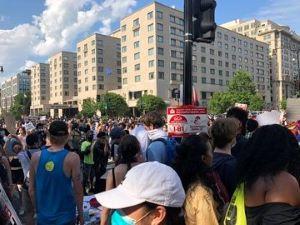 caption:true]
Marijuana Policy
Montana Democratic Party Endorses Marijuana Legalization. The state Democratic Party has formally endorsed marijuana legalization, making it part of its platform. The party supports the "removal of Marijuana from Schedule 1 of the Federal Controlled Substances Act," one plank states. The party also endorsed adding language to the state constitution to "establish the legal age for purchasing, consuming, or possessing marijuana at 21 years of age or older." It also calls for "addressing substance abuse as a public health issue, rather than a criminal issue," among other reform policies. The move comes as a pair of marijuana legalization initiatives sponsored by New Approach Montana seek to gather signatures to qualify for the November ballot.
Medical Marijuana
Kansas Medical Marijuana Bill Dies as Special Session Ends. House Bill 2017, which would have set up a system of state-regulated medical marijuana cultivation, distribution, and sales, has died as a special short session ended without it moving in the Republican-led legislature. It will be next January before the legislature meets again, so the issue is effectively dead for the rest of this year.
Drug Testing
NBA Will Not Test for Recreational Drugs When Season Resumes. The National Basketball Association has not been testing players for recreational drugs during the coronavirus-inspired suspension of the 2019-2020 season, and the league will reportedly continue that approach once play resumes. The league will still test players for performance enhancing drugs, though.
Psychedelics
California Psilocybin Decriminalization Initiative Officially Dead for This Year. The state secretary of state's office announced Monday that the California Psilocbyin Decriminalization Initiative had failed to qualify for the November ballot. Like other initiative campaigns, this campaign struggled with signature-gathering as social distancing measures and lockdowns took hold in March. Look out for 2022.
Washington, DC, Natural Psychedelic Lowest Priority Initiative Campaign Gets Signature Boost Amidst Mass Protests. The measure, I-81, had been struggling to gather signatures during the coronavirus lockdown, but has received an unexpected boost as the streets of the city fill with demonstrators protesting police brutality. Organizers said they had added some 5,000 new signatures during the street protests. They have until July 6 to come up with 30,000 valid voter signatures to qualify for the November ballot. The measure would not legalize or decriminalize natural psychedelics but would make them the city's lowest law enforcement priorities.
International
Dutch Government Announces Applications for Regulated Marijuana Grows to Open Next Month. The Justice Ministry announced Tuesday that marijuana growers who wish to take part in a pilot program to grow regulated marijuana for the country's famous cannabis cafes can sign up to apply beginning July 1. Up to 10 growers will be licensed to supply the cafes in a bid to address the country's lingering "back door problem," where cafes are allowed to sell marijuana products, but there is no legal source of supply. That has only strengthened black market producers.
Israel Coalition Government Will Push for Marijuana Legalization Reforms. The Likud/Blue and White coalition government says it will push legislation in the Knesset "to arrange the issue of decriminalization and legalization [of marijuana] via a responsible model." In the same statement, the government said both parties have also decided to push for reforms to medical marijuana to increase ease of access for patients and make it easier for growers to get licenses.