South Dakota marijuana activists launch their election campaign this week, Nevada's governor proposes mass pardons for small time pot possession charges, Michigan's governor signs a roadside drug testing bill into law, and more.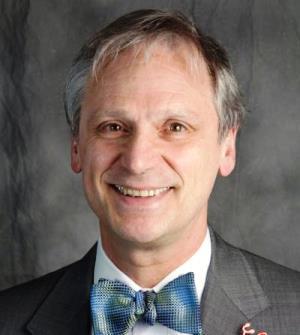 Marijuana Policy
Nevada Governor Proposes Pardons for Minor Marijuana Convictions. Gov. Steve Sisolak (D) announced Thursday that he will propose a plan to pardon tens of thousands of people convicted on minor marijuana possession charges before the state legalized the drug in 2017. "The people of Nevada have decided that possession of small amounts of marijuana is not a crime," the governor said. "If approved, this resolution will clear the slate for thousands of people who bear the stigma of a conviction for actions that have now been decriminalized."
South Dakota Marijuana Advocates Kick Off Campaign for Both Legalization and Medical Marijuana Initiatives. With both a marijuana legalization initiative, Constitutional Amendment A, and a medical marijuana initiative, Initiated Measure 26, already qualified for the ballot, marijuana activists kicked off their election season campaign to get them both approved in November. If both were approved by voters, the state would become the first to legalize both recreational and medical marijuana on the same day.
Drug Policy
Oregon US Congressman Calls for Drug Decriminalization as Part of Policing Reform Plan. Rep. Earl Blumenauer (D-OR) released a police accountability plan on Tuesday that includes proposals to legalize marijuana and decriminalize other drugs to reduce over-policing of communities of color. "Reducing police interactions by using non-law enforcement to deal with minor crimes and activities, and repealing punitive drug laws could reduce the criminalization and over-policing of communities of color," the plan states. "We need to rethink the way police are used and encourage alternative policing models that address institutional racism as they are being created." Such a plan would include repealing "policies that incentivize over-policing of communities of color, including the prohibition of cannabis and the decriminalization of other drugs."
Drug Testing
Michigan Governor Signs Roadside Drug Testing Pilot Program Bill. Gov. Gretchen Whitmer on Thursday signed into law Senate Bill 718, which establishes a statewide pilot program for roadside drug testing for drivers. The test will use saliva to detect the presence of amphetamines, benzodiazepines, cannabis (delta 9 THC), cocaine, methamphetamines and opiates.
International
Colombia's Coca-Growing Cauca Department Wracked with Violence. Armed groups fighting over control over the coca and cocaine trade have been engaging in targeted assassinations and gun battles in southwestern Cauca department. Dissident members of the FARC, which laid down its arms as part of a 2016 peace accord, have been going after their former comrades, while different factions of the National Liberation Army (ELN) clashed with each other. Meanwhile, the targeted killings of social leaders and activists have also continued, with more than 40 killed in the department so far this year.
Mexico's Guanajuato State Hammered by Weekend of Cartel Violence. Nearly three dozen people were killed in a spate of drug gang killings in the central industrial state of Guanajuato over the weekend. In the deadliest single incident, a group of gunmen attacked a drug rehabilitation center in Irapauto and killed 10 people. The violence is linked to a bloody turf war between the Jalisco Cartel and the local Santa Rosa de Lima gang.