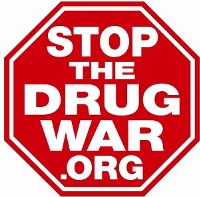 A new report from a high-powered criminal justice panel offers detailed solutions for fixing some of the inequities of the federal criminal justice system.
Drug reform initiatives have had to get creative about securing the needed petition signatures during the pandemic. Your help is needed right now -- wherever you live -- to help them make the ballot through phonebanking and online signature gathering.
A Louisiana medical marijuana expansion bill is just a step away from passing the legislature, Montana patients will soon be able to buy their medicine at any dispensary, and more.
Illinois is spending tens of millions of marijuana tax dollars to help communities impacted by the drug war, the DEA gets a new acting administrator, Mexican murders continue to increase, and more.
Virginia has now decriminalized small-time marijuana possession, a marijuana legalization bill is moving again in the US Virgin Islands, "deaths of despair" have leveled off, and more.
Ohio local decriminalization initiative campaigns can do electronic signature-gathering, an Alabama mayoral candidate draws attention with a call to hang drug dealers, and more.
Massachusetts pot shops see long lines as they do a limited reopening, two Oregon initiative campaigns handed in signatures last Friday, the Harris County DA throws out nearly a hundred drug convictions linked to a disgraced Houston police officer, and more.
Nearly four dozen members of Congress want an independent investigation into the death of Breonna Taylor at the hands of Louisville drug police, a high-profile task force calls on the federal government to grant states waivers to set their own marijuana policies, and more.
One Arkansas marijuana legalization campaign calls it quits for this year, the Louisiana Senate has passed a medical marijuana expansion bill, Tyson Timbs finally gets his Land Rover back, and more.
Permission to Reprint:
This issue of Drug War Chronicle is licensed under a modified
Creative Commons Attribution license
. Articles of a purely educational nature in Drug War Chronicle appear courtesy of DRCNet Foundation, unless otherwise noted.