Nearly four dozen members of Congress want an independent investigation into the death of Breonna Taylor at the hands of Louisville drug police, a high-profile task force calls on the federal government to grant states waivers to set their own marijuana policies, and more.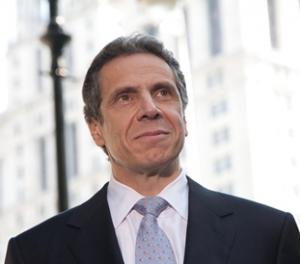 Marijuana Policy
High-Profile Task Force Calls for Federal Marijuana Legalization Waivers. The Council on Criminal Justice, a task force composed of former lawmakers, federal prosecutors, and corporate interests, issued a series of recommendations Wednesday on criminal justice reform, including creating a system of waivers that would let states set their own marijuana policies without fear of federal interference. But the council did not go as far as calling for marijuana legalization nationwide. Members of the council include Sally Yates, who served as deputy attorney general and interim attorney general, former Georgia Gov. Nathan Deal (R), former Philadelphia Mayor Michael Nutter, and former Washington, DC and Philadelphia Police Chief Charles Ramsey, as well as Mark Holden, who was senior vice president and general counsel at Koch Industries, and David Safavian, general counsel of the American Conservative Union, are also members.
New York Governor Says He'll Work to Pass Marijuana Legalization. Gov. Andrew Cuomo (D) says he intends to get marijuana legalized in the near future even though progress toward that goal had been slow and halting even before the arrival of the coronavirus pandemic. "I believe we will [legalize marijuana], but we didn't get it done this last session because it's a complicated issue and it has to be done in a comprehensive way," Cuomo said during a last Friday press conference.
Medical Marijuana
Louisiana Medical Marijuana Expansion Bill Heads for Senate Floor Vote. The Senate Health and Welfare Committee voted 5-1 Wednesday to approve House Bill 819, which would expand the state's medical marijuana program by lifting regulations that require doctors to register with the state to be able recommend it and that limit its use to patients with certain diseases. The bill has already passed the House and now heads for a Senate floor vote.
Law Enforcement
Nearly Four Dozen Congressmembers Call for Independent Investigation of Botched Louisville Drug Raid That Killed a Black Woman EMT. Some 44 members of Congress have sent a letter to the Justice Department to call for an independent investigation into the death of Breonna Taylor, a 26-year-old black woman killed by police gunfire in her own home in the midst of a drug raid plagued by fatal police bungling. Led by Sen. Kamala Harris (D-CA) and Rep. Lucy McBath (D-GA), the letter called Taylor's death "an unspeakable tragedy that requires immediate answers and accountability." Other lawmakers signing the letter include: Sens. Richard Blumenthal (D-CT), Cory Booker (D-NJ), Kirsten Gillibrand (D-NY), Amy Klobuchar (D-MN), Bernie Sanders (I-VT) and Elizabeth Warren (D-MA), as well as Reps. Barbara Lee (D-CA), Ro Khanna (D-CA), Joe Kennedy III (D-MA), Jim McGovern (D-MA), Joe Neguse (D-CO), Eleanor Holmes Norton (D-DC), Mark Pocan (D-WI), Alexandria Ocasio-Cortez (D-NY) and Ayanna Pressley (D-MA). The letter has been endorsed by the Leadership Conference on Civil and Human Rights, Drug Policy Alliance and ACLU.