Massachusetts marijuana stores see long lines as they do a limited reopening, two Oregon initiative campaigns handed in signatures last Friday, the Harris County DA throws out nearly a hundred drug convictions linked to a disgraced Houston police officer, and more.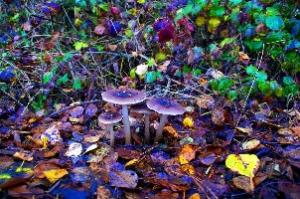 Marijuana Policy
Massachusetts Marijuana Stores Reopen with Curbside Service, Long Lines Form. After a two-month forced shutdown because of the coronavirus pandemic, state marijuana retailers faced long lines of customers Monday as they reopened for curbside pickup of phoned in orders. While most legal marijuana states allowed pot shops to stay open as essential businesses, Gov. Charlie Baker (R) refused, saying that because Massachusetts was the only state in the region to have recreational retail sales, it was likely to draw customers from other states, endangering the public health of the commonwealth.
Psychedelics
Poll Show Growing Support for Access to Magic Mushrooms. A new poll from the marijuana research firm Green Horizons has 13% saying psychedelic psilocybin mushrooms should be outright legalized, with another 25% saying they should be legal under limited circumstances, such as for medical or spiritual reasons. Among people who said they had some knowledge of psychedelics, those figures jump to 18% and 35%, respectively. The poll was conducted by online surveys with a nationally representative sample of a thousand people.
Oregon Therapeutic Psilocbyin Initiative Campaign Hands in Signatures. The campaign to put a therapeutic psilocybin initiative, Initiative Petition 34, submitted signature petitions last Friday. The group handed in 133,000 raw signatures, 18% more than the 112,000 valid voter signatures required to qualify for the ballot. The group still has until July 2 to come up with the additional needed to ensure there are enough valid signatures..
Asset Forfeiture
Arizona Legislature Kills Move to End Civil Asset Forfeiture. A bill that would have ended civil asset forfeiture in the state died in the House last Thursday. SB 1556 had passed the Senate in March on a unanimous vote, but all 29 House Democrats and eight Republicans voted to kill it. Democrats who might have been expected to vote for the reform cited budgetary concerns amidst the coronavirus crisis, with one saying she couldn't support it without also ensuring counties would still have the money they need at a time of reduced state revenues due to the pandemic.
Drug Policy
Oregon Drug Decriminalization and Treatment Initiative Hands in Signatures. The campaign behind the Drug Addiction Treatment and Recovery Act, Initiative Petition 44, handed in more than 147,000 raw voter signatures last Friday. It needs 112,000 valid voter signatures to qualify for the November ballot. The initiative would decriminalize the possession of personal use amounts of all drugs and fund drug treatment with marijuana tax revenues. The campaign still has until July 2 to gather more signatures.
Law Enforcement
Houston Overturns More Drug Convictions Linked to Officer Who Led Fatal Botched Raid. Harris County District Attorney Kim Ogg announced last Thursday that nearly a hundred more defendants convicted as part of cases made by former Houston Police Officer Gerald Goines will see their cases cleared. Goines now faces murder and records tampering charges over a raid that left two innocent homeowners dead, and investigations of Goines in the aftermath of the raid led to earlier and these latest dismissals. "We will continue to work to clear people convicted solely on the word of a police officer who we can no longer trust," Ogg said. "We are committed to making sure the criminal justice is fair and just for everyone."