Ohio local decriminalization initiative campaigns can do electronic signature-gathering, an Alabama mayoral candidate draws attention with a call to hang drug dealers, and more.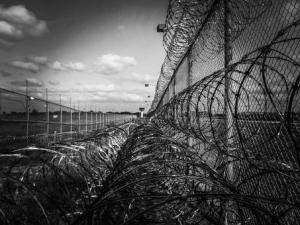 Marijuana Policy
Most Recent Federal Inmate Death Was Man 18 Years into a Marijuana Sentence. A man serving a 20-year sentence for marijuana trafficking has become the latest federal prisoner to die of the coronavirus. Fidel Torres was sentenced in 2006 on charges of conspiracy to distribute more than a thousand pounds of pot. The same judge who sentenced him, Judge George Kazen of the Southern District of Texas, later denied him a sentencing reduction he would have qualified for under revised 2014 sentencing guidelines because of minor behavioral issues during the course of his imprisonment. "After the commission reduced the drug guideline retroactively in 2014, nearly 32,000 people got shorter, fairer sentences," said Kevin Ring, who heads the group Families Against Mandatory Minimums. Some 19,000 people were denied relief, Ring added. Less than 2% of those denials were due to prison misconduct, "and Mr. Torres appears to have been part of that very small and unfortunate minority," he said. Torres is the 59th federal prisoner to die of the coronavirus.
Ohio Local Decriminalization Initiatives Can Gather Signatures Electronically, Federal Judge Rules. A federal judge ruled Tuesday that campaigns to put marijuana decriminalization initiatives on local ballots across the state can turn to electronic signature-gathering after they were forced to suspend in-person campaigns because of the coronavirus pandemic. The court also ordered the state to push back the deadline for submitting signatures from July 1 to July 31.
Drug Policy
Alabama Mayoral Candidate Calls for Public Hanging of Drug Dealers. A man running for mayor in the small town of Sylacauga is calling for the public hanging of drug dealers as part of his campaign. Michael R. James posted his proposal on Facebook, where it has been shared and commented on hundreds of times. "Yes, I'm very aware public hanging is extreme and totally not possible without Federal Approvals and not from city or state officials. Extreme yes, but definitely brings attention to this scourge on Sylacauga, Alabama and the United States of America," he wrote in the Facebook post. His campaign materials say the hangings would only happen to third-time offenders.