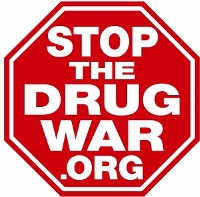 The worst governors on weed, according to NORML.
The fight over medical marijuana in Alabama heats up, a Pennsylvania court sides with a worker fired over legal medical marijuana use, and more.
Two Democratic governors push for marijuana legalization, another Democratic governor signs a package of criminal justice reform bills, and more.
Connecticut and New York begin grappling with getting marijuana legalization passed, a Vermont bill would legalize several natural psychedelics, the Mexican Senate will take up marijuana legalization in the coming weeks, and more.
A New Mexico marijuana legalization bill backed by the governor has been filed, Montana activists file a second legalization initiative, San Francisco authorities report a doubling of heroin and fentanyl overdose deaths last year, and more.
Democratic presidential candidate Tom Steyer rolls out a progressive criminal justice platform, a Tennessee marijuana legalization bill is filed, and more.
Some Hawaii legislators want to roll back last year's marijuana decriminalization, Mexico's president says a government panel will be formed to make recommendations on how to legalize marijuana, and more.
It's getting busy, busy, busy as state legislatures get back into session; Philadelphia's DA ends prosecutions for buprenorphine possession, it was a bloody weekend in Mexico's drug wars, and more.
Cleveland, Ohio, City Council Approves Marijuana Decriminalization. The city council has voted 15-2 to approve a measure that would eliminates fines and jail time for low-level marijuana possession. And it's a pretty high low level: 200 grams. The legislation still needs to be approved by Mayor Frank Jackson (D), who has previously expressed support for it.
A Georgia bill would result in quasi-decriminalization of small amounts of marijuana, a South Dakota bill would amend the state's unique felony internal possession law to only make it a misdemeanor, and more.
Vermont is moving toward full, commercial marijuana legalization, Maryland is moving toward banning -- not regulating -- kratom, and more.
Major players in New York are staking out positions on marijuana legalization, a Pennsylvania court rules in favor of a worker fired for legal medical marijuana use, and more.
Vermont's House is moving on a legal marijuana sales bill approved last year by the Senate, Rhode Island legislators yield in a fight with the governor over medical marijuana, and more.
Marijuana decriminalization is moving in Virginia, medical marijuana home cultivation is moving in New Hampshire, a class action lawsuit goes after Detroit-area car seizures, and more.
Permission to Reprint:
This issue of Drug War Chronicle is licensed under a modified
Creative Commons Attribution license
. Articles of a purely educational nature in Drug War Chronicle appear courtesy of DRCNet Foundation, unless otherwise noted.