Vermont's House is moving on a legal marijuana sales bill approved last year by the Senate, Rhode Island legislators yield in a fight with the governor over medical marijuana, and more.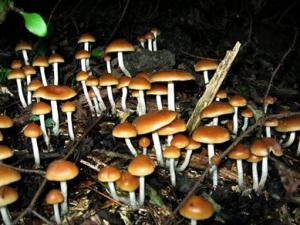 Marijuana Policy
Indiana GOP Senator Drops Bid to Force Marijuana Prosecutions. Sen. Mike Young (R) has dropped a bill that would have allowed the state attorney general to appoint special prosecutors to take over criminal cases that local prosecutors decide not to pursue. The bill was filed in response to the Indianapolis prosecutor's new policy of not pressing charges for small-time marijuana cases. Young let the measure die after the Indiana Prosecuting Attorneys Council argued the proposal wrongly usurped the discretion that county prosecutors must have about how to use their staff and budgets on which cases to pursue.
Kentucky Poll Finds Strong Support for Medical Marijuana, Near Majority for Marijuana Legalization.A poll conducted by two nonprofit groups, the Foundation for a Healthy Kentucky and Interact for Health, has support for marijuana legalization at 49% and support for medical marijuana at 90%. That's up 12 points for the latter and 23 points for the former over 2012.
Vermont Committee OKs Bill to Legalize Marijuana Sales and Limit THC Potency. The House Ways and Means Committee voted Wednesday to advance a bill to legalize and tax marijuana sales. SB 54 passed out of the Government Operations Committee a day earlier. It now heads for the House Appropriations Committee before going to a House floor vote. It was approved by the Senate last year, and that vote is still in effect.
Medical Marijuana
Montana Posts Medical Marijuana Rules. The state Department of Health and Human Services has posted rules that make changes to the state's medical marijuana system, including a new fee structure and a license structure based on the provider's growing space. The rules are designed to implement a new medical marijuana law the legislature approved last year. The rules are open for public comment until the end of the month.
Rhode Island Legislators End Bid to Regulate Medical Marijuana Outlets. Lawmakers voted Tuesday in unanimous votes on identical bills in both houses to remove the "legislative veto" language over medical marijuana and hemp regulations that was included in the state budget. They have backed down from a fight with Gov. Gina Raimondo (D) over who will control licensing of six new medical marijuana dispensaries.
Psychedelics
Measure to Decriminalize Psychedelics Advances in Washington, DC. A proposed ballot initiative that would decriminalize a wide range of psychedelics has been given preliminary approval by the District's Board of Elections. Now, the board must approve a short title and summary statement, then the official language with be published in the DC register, after which a ten-day challenge period will take place, and after that, the board will meet again to give final approval to the language. Then, Decriminalize Nature DC will have 180 days to come up with 25,000 valid voter signatures to qualify for the November ballot.