Vermont is moving toward full, commercial marijuana legalization, Maryland is moving toward banning -- not regulating -- kratom, and more.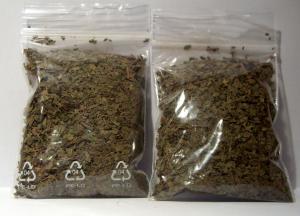 Marijuana Policy
Vermont Legal Marijuana Sales Bill Moves. The House Committee on Government Operations approved 11-0 a bill that would legalize commercial marijuana sales in the state. SB 54 now heads for a Tuesday hearing at the House Ways and Means Committee. The bill was already approved by the Senate last year, but with changes made in the House, would likely require a conference committee to come to agreement if it passes the House.
Kratom
Maryland Bill Would Make Kratom a Schedule I Dangerous Drug. Delegate Ken Kerr (D-Frederick) has filed HB 283, which would criminalize the use, possession, and distribution of kratom by making it a Schedule I controlled substance under state law. It gets a hearing at the House Judiciary Committee on Tuesday. A companion bill, SB 147, was reported out of the Senate Judicial Proceedings with a favorable vote Monday. Kratom is banned in six states and four cities in the United States but remains unrestricted under federal law. Kratom advocates call for regulation instead of prohibition, pointing to a model Kratom Consumer Protection Act, which has been passed in four states.
Mexican City Rocked by Violence After Arrest of Cartel Leader. For the second time in recent months, the arrest of a leading cartel figure has sparked widespread violence in a Mexican city. When police detained a senior leader of the Los Viagras cartel, Luis Felipe "El Vocho" last Friday, armed men blocked roads and burned cars in the western city of Uruapan, and there were reports of multiple shootouts. Los Viagras have been involved in a gang war with the Jalisco New Generation Cartel over territory in the Tierra Caliente region of Michoacan.