It's getting busy, busy, busy as state legislatures get back into session; Philadelphia's DA ends prosecutions for buprenorphine possession, it was a bloody weekend in Mexico's drug wars, and more.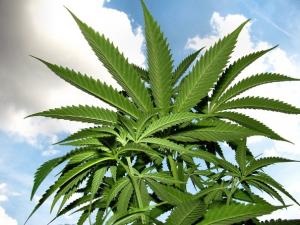 Marijuana Policy
Colorado Bill Would Protect Workers from Dismissal for Off-Duty Marijuana Use. Lawmakers in Denver are considering a measure that would protect workers who use marijuana on their own time from being fired for it. House Bill 20-1089 would bar employers from firing workers "for the employee's lawful off-duty activities that are lawful under state law."
Indiana GOP Lawmakers Target Indianapolis Prosecutor's Decision to Not Prosecute Small-Time Marijuana Cases. A GOP-backed bill that seeks to effectively overturn Marion County (Indianapolis) Prosecutor Ryan Mears' recently announced policy of not pressing charges for small-time pot possession is moving in the Senate. The bill would let the attorney general's office step in if a county prosecutor announced a policy of not enforcing a law or was found to have "categorically elected" to not do so. The measure, SB 436, was approved by the Senate Corrections and Criminal Law Committee and now heads for a Senate floor vote.
New Mexico Marijuana Legalization Bill Wins Committee Vote. The Senate Affairs Committee voted 4-3 Wednesday to approve SB 115, the Cannabis Regulation Act. The bill would create a system of taxed and regulated marijuana commerce, as well as emphasizing social equity and local entrepreneurship. There would be a 9% excise tax on sales. The measure now heads to the Senate Judiciary Committee. Meanwhile, the House version of the bill, HB 160 is headed for the Consumer & Public Affairs Committee and then the Judiciary Committee. Gov. Michelle Lujan Grisham (D) is pushing for the bill to be passed during the current 30-day legislative session.
New Hampshire Marijuana Legalization Bill Wins Committee Vote. The House Criminal Justice and Public Safety Committee voted 13-7 Tuesday to recommend that a bill legalizing the possession and home cultivation of small quantities of marijuana "ought to pass." The measure is HB 1648. It comes after a full marijuana legalization bill failed last year.
Kratom
Missouri Kratom Regulation Bill Heads for House Floor Vote. The House General Laws Committee on Tuesday unanimously approved HB 2061, the Kratom Consumer Protection Act. The bill would deal with the substance by regulating it, not prohibiting it. It now heads for a House floor vote.
Psychedelics
Oakland Activists Unveil Plan to Legalize Sale of Psychedelics This Year. Decriminalize Nature, the group behind the national movement to decriminalize natural psychedelics, has announced a push to legalize the cultivation and sale of those hallucinogens in the city. The city already approved the decriminalization of such substances last year.
Santa Cruz City Council Approves Psychedelics Decriminalization Measure. The city council voted unanimously on Tuesday to approve a resolution that would effectively decriminalize "entheogenic plants and fungi" such as psilocybin (magic mushrooms), ibogaine, and ayahuasca. The resolution says the city shouldn't spend money to investigate psychedelic use by adults 21 and over and that such possession and use "should be considered among the lowest law enforcement priorities for the City of Santa Cruz."
Criminal Justice
Philadelphia DA Will No Longer Prosecute Buprenorphine Possession. District Attorney Larry Krasner has announced that his office will no longer prosecute people for possessing buprenorphine, an opioid-based addiction treatment drug. Krasner said the new policy is aimed at reducing overdoses. Krasner's office has already been dropping possession charges for people who can show they're in a treatment program.
International
Bloody Weekend in Central Mexico Cartel Wars. At least 48 people were killed between Friday and Sunday in prohibition-related violence in the central state of Guanajuato, including a six-year-old. In one incident, five people were killed at a house in Leon; in another, eight people were shot and killed at a taco stand in Celaya; in yet another, nine people were executed at a highway service plaza in Villagran. Among the dead were one soldier and one police officer.
New Zealand Will Vote on Marijuana Legalization in September. The country has set September 19 as the date for its next general election. On the ballot will be a simple question: "Do you support the proposed Cannabis Legalization and Control Bill?" A final draft of the bill is expected to be released soon, but the government has already published a draft bill. If more than 50% of ballots are in favor of the draft legalization bill, the incoming government would be responsible for formally introducing a bill to Parliament. The first draft of the Cannabis Legalization and Control Bill is available here.