Marijuana decriminalization is moving in Virginia, medical marijuana home cultivation is moving in New Hampshire, a class action lawsuit goes after Detroit-area car seizures, and more.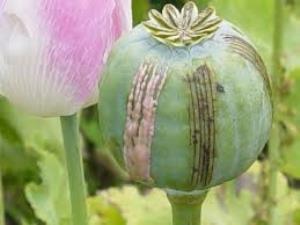 Marijuana Policy
Connecticut Governor Renews Marijuana Legalization Pledge in Budget Proposal and Speech. In his State of the State address Wednesday, Gov. Ned Lamont (D) reiterated his call for marijuana legalization. He also put money where his mouth is by including funding for a legal marijuana regulatory framework in the budget proposal submitted to legislators. He also called for regional coordination in marijuana legalization. "The patchwork of cannabis and vaping laws are impossible to enforce. We will work with our neighboring states to make our laws safe, uniform, and enforceable. Like it or not, legalized marijuana is a short drive away in Massachusetts and New York is soon to follow," he added. "Right now do you realize that what you can buy legally in Massachusetts right across the border can land you in prison here in Connecticut for up to a year?"
Virginia General Assembly Blocks Marijuana Legalization, But Advances Decriminalization Bill. The House Courts of Justice Committee voted Wednesday to refer three marijuana legalization bills for study, effectively killing them for this session. At the same time, the committee voted to approve a decriminalization bill, HB 972, setting it up for a House floor vote. Similar legislation is also moving in the Senate.
Medical Marijuana
New Hampshire Senate Approves Medical Marijuana Home Cultivation Bill. The state Senate Thursday approved a bill that would allow patients and caregivers to grow their own medicine. SB 420 now heads to the House, which has passed similar legislation with strong support. The bill allows for the cultivation of three mature plants, three immature plants, and 12 seedlings. Gov. Chris Sununu (R) vetoed a similar bill last year. The House voted to override his veto, but the Senate fell three votes short of doing so.
Asset Forfeiture
Class Action Lawsuit Targets Detroit Car Seizures. A class action lawsuit filed in federal court in Detroit Wednesday accuses the Wayne County Sheriff's Office of seizing thousands of cars and other property belonging to residents who have not committed crimes in violation of their constitutional rights. "Innocent property owners find themselves ensnared in this system," the lawsuit asserts, leaving them to face the "permanent loss of their car or other property, even when someone else is alleged to have committed a crime without the property owner's knowledge or consent." The lawsuit was filed by the libertarian Institute for Justice.
Drug Testing
Ohio Supreme Court to Decide Whether Worker Drug Testing That Exposed Genitals Invades Privacy. The state Supreme Court has heard oral arguments in a case where workers at the company Sterilite had their genitals viewed during random drug tests. Four employees of the company sued claiming an invasion of privacy. The case was originally thrown out by a Stark County Common Pleas judge in 2017, but both sides appealed, and the case is now before the state's high court. Employees at the company were asked to submit to "direct observation" random drug tests where drug test administrators watched their groin areas while they produced urine specimens. Two of the plaintiffs were fired because they didn't provide a urine sample within the two-and-a-half hours allotted, according to court records. The original lawsuit seeks reinstatement with back pay for some of the plaintiffs. All four plaintiffs are seeking damages to compensate for pain, suffering and embarrassment.
International
Nigerian Governor Lobbies President to Legalize Marijuana. Ondo State Gov. Rotimi Akeredolu met with President Buhari on Tuesday and renewed his call for marijuana legalization. He argued that legalization would bring economic and health benefits to the country. "It's not because I take it; I take CBD, that's the oil, for medical purposes. I am convinced about the use to which we can put marijuana," Akeredolu said. "I know of the fact because we had to bring in experts, who have gone round and believe that the strain of marijuana that we grow in Ogbese in Ondo State is the best in the world. So, if you have that then a government must find a way to put it into good use. Our own is that the pathway to growing marijuana is for medical reasons, not for anybody to smoke."
Thai Opium Cultivation Keeps Declining, UNODC Says. Opium cultivation dropped last year, continuing a downward trend that began in 2014, according to a new UN Office on Drugs and Crime (UNODC) survey. The amount of land cultivated with poppies dropped 11% last year, down to about 80,000 acres. UNODC said that "the highest levels of cultivation continue to take place in unstable and conflict prone areas of Shan and Kachin." Production now is less than one-fifth it was at its peak in 1996.