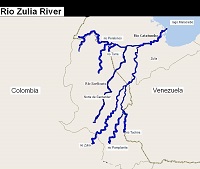 Although overall drug overdose deaths declined last year, there were big increases in meth- and cocaine-related ODs. What's up with that?
A new book provides an eye-opening look at peyote and mescaline and the men who did very strange things with them.
Dispenaries are now doing business in Louisiana, a New Mexico judge orders the state to allow out-of-staters to participate in the medical marijuana program, and more.
A Florida deputy goes rogue, an Arkansas volunteer narcotics deputy uses snitches to steal stuff, a Georgia narcotics office manages to destroy the local dope squad, and more.
A meth-stealing Oklahoma narc heads to prison, a batch of Louisiana prison guards get indicted in a "large-scale" drug operation at the Angola prison, and more.
A federal appeals court has ordered the DEA to promptly respond to a lawsuit over stalled medical marijuana research applications, a Florida legalization initiative passes an early milepost, a psychedelic activist group goes national, and more.
Sen. Dick Durbin (D-IL) has filed a marijuana rescheduling and research bill, Democratic presidential contenders spar over drug and criminal justice policy, and more.
Federal prosecutors accuse the president of Honduras of participating in a drug trafficking conspiracy, the US and China squabble over fentanyl, Colombia coca production declined slightly last year, and more.
A key Republican senator signals an openness to marijuana banking reforms, a Florida state rep files a decriminalization bill, the first shipments of medical marijuana have gone out to Louisiana dispensaries, and more.
Luxembourg is moving to be the first European country to legalize marijuana, Hondurans take to the streets to protest their "narco" president, a New Mexico judge opens the state's medical marijuana program to out-of-staters, and more.
That New Jersey legalization bill may yet rise from the dead, the CDC wants more naloxone access in rural areas, Ohio's largest city just quit prosecuting small-time pot busts, Bernie Sanders vows to use an executive order to federally legalize marijuana, and more.
There will be legal pot smoking at Outside Lands in San Francisco this weekend, the Trump administration moves forward with plans to allow drug testing of unemployment recipients, fighting over coca farms and cocaine smuggling routes in Colombia is generating large refugee flows, and more.
Permission to Reprint:
This issue of Drug War Chronicle is licensed under a modified
Creative Commons Attribution license
. Articles of a purely educational nature in Drug War Chronicle appear courtesy of DRCNet Foundation, unless otherwise noted.