A key Republican senator signals an openness to marijuana banking reforms, a Florida state rep files a decriminalization bill, the first shipments of medical marijuana have gone out to Louisiana dispensaries, and more.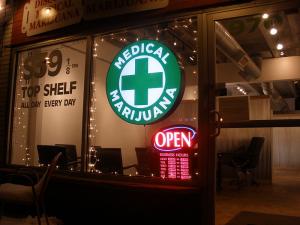 Marijuana Policy
GOP Senate Committee Head Signals He's Open to Marijuana Banking Reforms. Sen. Mike Crapo (R-ID), head of the Senate Committee on Banking, Housing and Urban Affairs, has indicated that he agrees that barring the legal marijuana industry from access to financial services is not viable and that he's open to reforms around that problem. But he also said he doesn't necessarily support the SAFE Banking Act (S 1200), currently the leading vehicle for banking reforms. "We now need to, I think, move forward and see if there's some way we can draft legislation that will deal with the issue," Crapo said late last week.
Florida Decriminalization Bill Filed. Rep. Shevrin Jones (D-Broward County) filed a bill Monday that would decriminalize small-time marijuana possession in the state. Under the bill, possession or delivery of less than 20 grams would be a noncriminal violation with no jail time. "We must restore justice to our broken criminal justice system," Jones said in a press release. "For far too long, communities of color have been disproportionately impacted by laws governing marijuana, and we must end this injustice once and for all."
New Mexico Legalization Working Group Has Hearing Next Week. A working group on marijuana legalization appointed by Gov. Michelle Lujan Grisham (D) will hold its first hearing next Wednesday. The public has an opportunity to comment online or in person before the hearing. The panel will hear presentations from the Department of Regulation & Licensing and the Department of Health on regulatory frameworks and medical marijuana, respectively. Then the panel will consider multiple topics surrounding possible legalization. Grisham has said that the goal of this working group is to create a bill that would go before the legislature by January 2020, which is the start of the 30-day session.
Medical Marijuana
Louisiana Sees First Medical Marijuana Shipment to a Dispensary. At least nine medical marijuana dispensaries are set to open this week and begin selling product after GB Sciences, one of two state-licensed growers, began shipping to them on Tuesday. The move comes after state regulators completed final tests and cleared the shipments for release.