Dispenaries are now doing business in Louisiana, a New Mexico judge orders the state to allow out-of-staters to participate in the medical marijuana program, and more.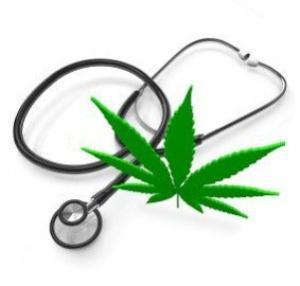 Iowa
Iowa Panel Backs Including Chronic Pain, But Not PTSD, Opioid Dependency. The Iowa Medical Cannabidiol Board last Friday approved a recommendation to add chronic pain as a qualifying condition under the state's medical marijuana law. But the board drew criticism from patients advocates for not making the same recommendation regarding PTSD, opioid dependency, and other medical conditions. The board could revisit the issue in November if more data or research is available.
Louisiana
Louisiana Sees First Medical Marijuana Shipment to a Dispensary. At least nine medical marijuana dispensaries are set to open this week and begin selling product after GB Sciences, one of two state-licensed growers, began shipping to them on Tuesday. The move comes after state regulators completed final tests and cleared the shipments for release.
Nebraska
Nebraska Attorney General Argues Legalizing Medical Marijuana Is Unconstitutional. State Attorney General Doug Peterson (R) issued an opinion last Thursday saying federal law preempts state medical marijuana laws and that an effort to legalize medical marijuana in the state "would be, therefore, unconstitutional." On the other hand, more than 30 states have legalized medical cannabis since 1996, but the Supreme Court has never ruled that state legalization regimes are preempted by federal law. [Ed: This Cato brief by Vanderbilt law profession Robert Mikos explains why federal law probably does not preempt state law in ways that would interfere with state legalization laws. -DB]
New Mexico
New Mexico Judge Broadens Medical Marijuana Program. A New Mexico judge has ordered state officials to issue medical marijuana cards to all qualifying patients, including those who live outside the state. The ruling came in response to an emergency petition filed by patients, after authorities failed to act on a state law which took effect in June that removed the state residency requirement.
Utah
Utah Supreme Court Rejects Bid to Overturn State Law That Replaced Prop 2. The state Supreme Court on Tuesday rejected a petition that sought to overturn the state law that replaced Proposition 2, the ballot initiative to legalize medical marijuana. The legal challenge, filed by a group called The People's Right, aimed to restore Proposition 2 as it was approved by voters in November. But while the petition was unsuccessful, other supporters of the ballot initiative say they are optimistic that the law will see changes in the next legislative session.
[For extensive information about the medical marijuana debate, presented in a neutral format, visit MedicalMarijuana.ProCon.org.]