Federal prosecutors accuse the president of Honduras of participating in a drug trafficking conspiracy, the US and China squabble over fentanyl, Colombia coca production declined slightly last year, and more.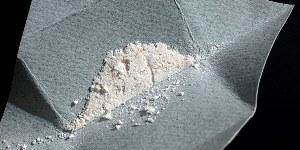 Medical Marijuana
Iowa Panel Backs Including Chronic Pain, But Not PTSD, Opioid Dependency. The Iowa Medical Cannabidiol Board last Friday approved a recommendation to add chronic pain as a qualifying condition under the state's medical marijuana law. But the board drew criticism from patients advocates for not making the same recommendation regarding PTSD, opioid dependency, and other medical conditions. The board could revisit the issue in November if more data or research is available.
Nebraska Attorney General Argues Legalizing Medical Marijuana Is Unconstitutional. State Attorney General Doug Peterson (R) issued an opinion last Thursday saying federal law preempts state medical marijuana laws and that an effort to legalize medical marijuana in the state "would be, therefore, unconstitutional." On the other hand, more than 30 states have legalized medical cannabis since 1996, but the Supreme Court has never ruled that state legalization regimes are preempted by federal law. [Ed: This Cato brief by Vanderbilt law profession Robert Mikos explains why federal law probably does not preempt state law in ways that would interfere with state legalization laws. -DB]
Foreign Policy
Trump Accuses China of Failing to Halt Fentanyl Exports to US. President Trump last Thursday accused Chinese President Xi Jinping of failing to honor a pledge to stem the flow of fentanyl from Chinese chemical factories to the United States. "My friend President Xi said that he would stop the sale of fentanyl to the United States -- this never happened, and many Americans continue to die," Trump said in a tweet. "We're losing thousands of people to fentanyl," he later told reporters. Xi had promised Trump in December that he would act, and China announced on May 1 that it had expanded its list of narcotics subject to state control to include more than 1,400 known fentanyl analogues.
China Rejects Trump Criticism on Fentanyl. Chinese state media fired back at President Trump on Sunday, with Xinhua editorializing that "the United States has only itself to blame" for the country's opioid crisis. A day earlier, Liu Yaojin, deputy director of the China National Narcotics Control Commission also hit back, saying "China is not the main resources of fentanyl in the United States… I think that the United States should solve the problem of the widespread abuse of fentanyl domestically."
[Ed: I've never been inclined to accept the word of China's government, much less of their counternarcotics officials. Nor, however, can one rely on President Trump's word about anything either. On this one, the Chinese are probably more right than wrong. As this commentary by RAND scholars Beau Kilmer and Bryce Pardo suggests (following a report on Asian drug policy, link a few paragraphs in), China's regulatory capacity (unlike its surveillance capacity) falls very far short of what's needed to monitor all the chemical companies that could be involved in fentanyl, some of which produce it legally for the medicinal market. If they were to succeed in stamping out illicit production by such businesses, it could have unintended consequences, such as sparking increased activity by groups operating entirely outside the law. -DB]
International
UNODC Reports Slight Drop in Colombia Coca Production Last Year. The UN Office on Drugs and Crime (UNODC) reported last Friday that coca production had declined by a modest 1.2% in 2018 from record levels the year before. In areas where voluntary and forced eradication took place, production dropped 18%, but that was largely offset by increases in areas dominated by violent drug trafficking organizations.
Honduran President Accused of Drug Conspiracy by US Prosecutors. In documents filed in federal court in New York City last Friday, prosecutors refer to Honduran President Juan Orlando Hernandez as a co-conspirator in a drug trafficking scheme with his brother, Juan Antonio Hernandez, and former President Porfirio Lobo "to use drug trafficking to help assert power and control in Honduras." It says that the president and his predecessor "relied on drug proceeds" to fund political campaigns and cites "evidence of high-level political corruption." The US government has been a staunch supporter of Hernandez's government, pouring millions of dollars into security cooperation to stop cocaine headed to the US from South America.