There will be legal pot smoking at Outside Lands in San Francisco this weekend, the Trump administration moves forward with plans to allow drug testing of unemployment recipients, fighting over coca farms and cocaine smuggling routes in Colombia is generating large refugee flows, and more.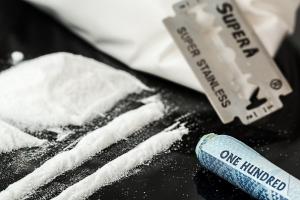 Marijuana Policy
Outside Lands Becomes First Major US Music Festival to (Officially) Allow Marijuana. San Francisco's Outside Lands music festival, set for this weekend, will allow marijuana sales and consumption, making it the largest music festival of its size to do so. Some 200,000 people attended last year. Final approval from the state Bureau of Cannabis Control came on Wednesday.
Medical Marijuana
DC Will Now Accept Medical Marijuana Cards from Any State. In a press release Thursday, Mayor Muriel Bowser (D) announced that the District will now accept medical marijuana cards from any US state. "Non-residents needing their medication while they are visiting the District will be able to patronize the District's regulated marijuana dispensaries and obtain their medication," the press release said. Previously, the District recognized 19 other states' medical cards. Now, at least 27 states' cards will be recognized by the District's dispensaries.
Drug Testing
Labor Department Rule to Allow States to Drug Test Unemployment Recipients Now Under Review at White House. The White House budget office is reviewing a final Department of Labor rule that would allow states to drug test unemployment insurance recipients. The rule would allow states to drug test applicants in occupations where the employer "regularly conducts drug testing."
International
Colombia Cocaine Trade Fighting Generates Tens of Thousands of Refugees. According to a new report from Human Rights Watch, illegal armed groups fighting for control over the lucrative cocaine trade have forced some 40,000 people to flee their homes in the country's Catatumbo region near the Venezuelan border. The groups are fighting over territory armed by the former leftist guerillas of the FARC, who laid down their arms in a peace accord in 2016. The three groups named by Human Rights Watch are the Popular Liberation Army, the National Liberation Army, and a small group of FARC dissidents. Human Rights Watch accused the Colombian government of "not meeting its obligations" to protect civilians in the area.