A Florida deputy goes rogue, an Arkansas volunteer narcotics deputy uses snitches to steal stuff, a Georgia narcotics officer manages to destroy the local dope squad, and more. Let's get to it: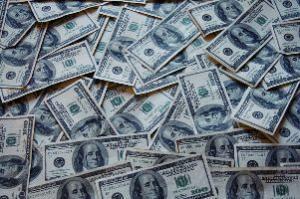 In Sunnyvale, California,
a San Jose police officer was arrested last Friday
on drug and firearms charges. Officer John Tompkins, 48, went down after information gathered in another drug bust led to him. Police obtained a search warrant for his home and discovered drugs and guns in his possession.
In Stuart, Florida, a former Martin County sheriff's deputy was arrested Monday for falsifying drug arrests during traffic stops. Steven O'Leary wrongfully arrested at least 14 people on bogus drug charges, with some of those arrested spending as long as 80 days in jail. He's facing 17 counts of official misconduct, 13 counts of false imprisonment, nine counts of making false statements, eight counts of tampering with evidence, one count of petty theft, and one count of battery (for kicking a man during an unlawful arrest).
In Little Rock, Arkansas, a former volunteer Arkansas County sheriff's deputy was sentenced last Thursday to 30 months in federal prison for extorting confidential informants to steal an ATV and firearms. Charles David Chastain, 48, had been assigned to the Tri-County Drug Task Force, where he used confidential informants to develop drug cases. He then threatened the snitches with refusing to give them credit for cooperating unless they stole items for him, including an ATV worth $25,000. But one of his snitches snitched him out to the feds. He was convicted of Hobbs Act extortion, attempted Hobbs Act extortion, and receipt of a firearm with intent to commit a felony.
In Brunswick, Georgia, a former Glynn County narcotics officer was sentenced July 20 in a case that caused the implosion of the countywide narcotics squad. James Cassada, copped to two counts of violation of oath of a public officer and agreed to cooperate and testify in future proceedings into the DA's ongoing investigation of the Glynn-Brunswick Narcotics Enforcement Team. Cassada went down after coworkers complained that he had sexual relationships with two confidential informants and his superiors asked the state Bureau of Investigation to conduct an inquiry. That led to disciplinary action against two other narcotics officers and the dissolution of the dope squad. The scandal has so far resulted in 75 drug cases being dismissed. Cassada got 10 years' probation but has to do four to six months in a Probation Detention Center first.