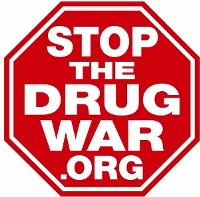 They called him "Mr. Methadone" for a reason.
Advocates are hoping a campaign aimed at changing public opinion can do what the courts have so far failed to do: kill the law.
Hint: It's located between Canada and South Dakota.
These powerful substances are making their way into the heart of the psychology establishment and starting to be understood as powerful therapeutic tools.
Some groundbreaking research begins to look for answers.
A new bill in Guam would allow home cultivation, Oklahoma officials still have issues with the voter-approved medical marijuana initiative, and more.
A Mississippi sheriff is in a heap of trouble, a Mississippi prison guard gets caught with contraband.
New Jersey's Senate president says marijuana legalization is coming "soon," the Norwegians begin moving toward heroin-assisted treatment, and more.
North Dakota becomes the second state (after Michigan) to qualify a marijuana legalization initiative this year, Denver's mayor comes around on legalization, the UN will review marijuana's status under international law, and more.
The Marijuana Policy Project picks a veteran criminal justice advocate as its new head, Canada's most populous province makes a last-minute switch from state-run to privately-run pot shops, and more.
Permission to Reprint:
This issue of Drug War Chronicle is licensed under a modified
Creative Commons Attribution license
. Articles of a purely educational nature in Drug War Chronicle appear courtesy of DRCNet Foundation, unless otherwise noted.