For 20 years, Wisconsin prosecutors have used a state law, the Unborn Child Protection Act of 1998 (Act 292), to jail adult pregnant women suspected of using drugs or alcohol. Supporters claim the "cocaine mom" law protects fetuses from maternal drug abuse, but critics say the law's language is vague, that it deters pregnant women from seeking prenatal and other health care, and that it unnecessarily and unconstitutionally forces some pregnant women into treatment and state supervision.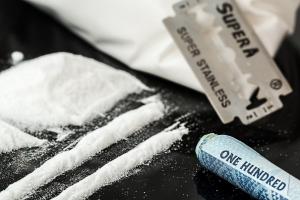 The law was found unconstitutional by a federal court last year, but state Attorney General Brad Schimel appealed, and the US Supreme Court allowed the law to stay in effect until the case was decided. But in June, the 7th US Circuit Court of Appeals
dismissed the lawsuit
on the grounds that the plaintiff, Tammy Loertscher, had left the state.
Loertscher was 14 weeks pregnant and residing in Medford in 2014 when she tested positive for methamphetamine. Although she told her doctor she had stopped using the drug when she realized she was pregnant, a judge ordered her into inpatient drug treatment. She was then jailed until she agreed to be drug tested throughout her pregnancy. She gave birth to a healthy male child in 2015.
Loertscher was by no means alone -- hundreds of pregnant women have been accused of "unborn child abuse" under the law -- and the dismissal of the case means pregnant women in the state remain in jeopardy.
At the time of the dismissal, attorney Nancy Rosenbloom, director of legal advocacy for National Advocates for Pregnant Women (NAPW), decried the ruling.
"Today's decision means that all women in Wisconsin have to worry that when they seek health care, if there's even a chance they might be pregnant, the state can take them into custody, lock them up in a drug treatment program, a mental hospital or a jail -- whether or not drug treatment is really needed," she said.
Now, Rosenbloom and NAPW are taking the fight to a new arena: the court of public opinion. They have joined forces with a three-year-old national group, Reproaction, to take on the law. The group is forthright about what it wants: "Reproaction is a new direct action group forming to increase access to abortion and advance reproductive justice. We are proud of our left-flank analysis, and are not in this fight to protect the past or maintain the status quo," the group says on its web site.
Reproaction has created the #WIFights 292 campaign to take the fight to the public. The campaign is planning educational fora across the state, a social media campaign, and information pickets, among other tactics.
"All people who experience pregnancy, including pregnant women in Wisconsin, deserve access to appropriate, confidential health care without fear of losing their rights to medical decision making, privacy, and liberty," #WIFight292 explains on its web site.
"At Reproaction, we center our work around the women in Wisconsin who may be targeted by enforcement of Act 292. We are organizing activists and community leaders across Wisconsin to demand action from those in power and channel community into a movement to advance reproductive justice that will ultimately dismantle Act 292. We know that direct action gets the job done, and we will take bold action to educate the public about and put a stop to enforcement of Act 292."
For Rosenbloom and the medical and public health groups that oppose the law, the hope is that the campaign can do what the courts have failed to do: kill a bad law.
"This law only harms women and children," she said.
This article was produced by Drug Reporter , a project of the Independent Media Institute.