The Marijuana Policy Project picks a veteran criminal justice advocate as its new head, Canada's most populous province makes a last-minute switch from state-run to privately-run pot shops, and more.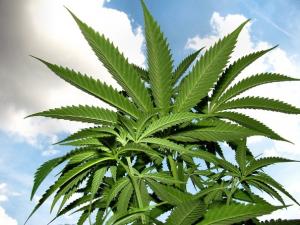 Marijuana Policy
Marijuana Policy Project Names New Head. The nation's most well-funded marijuana advocacy group has named Steve Hawkins as its new executive director. Hawkins previously served as the executive director of Amnesty International USA, executive director of the National Coalition to Abolish the Death Penalty and executive vice president of the NAACP. "Steve has a strong track record in the field of criminal justice reform, and he knows how to build a movement toward meaningful social change," said Troy Dayton, the chair of MPP's board of directors. "We were not only impressed by his expertise and experience, but also his strong convictions regarding the injustice of marijuana prohibition." Hawkins replaces Rob Kampia, who had led the group since its founding in 1995. Kampia resigned late last year and now runst a consulting group called the Marijuana Leadership Campaign.
Medical Marijuana
Michigan Lawmakers Call on Governor to Prevent Shutdown of Unlicensed Dispensaries. Temporarily operating dispensaries have permission to stay open until September 15 as they try to obtain state licenses, but a group of state legislators says the state is moving too slowly with licensing and are asking Gov. Rick Snyder (R) to prevent the Bureau of Medical Marijuana Regulation from sending out cease and desist orders to unlicensed businesses on September 16. More than 637 businesses have applied for licenses, but only 16 have been issued so far, and there is only one more licensing board meeting before the deadline. The legislators are calling for the deadline to be extended so patients aren't left in the lurch.
International
Ontario Suddenly Switches from State-Run Marijuana Stores to Private Ones. Canada's most populous province has at the last minute discarded plans for state-run pot shops in favor of allowing private businesses to run the stores and allowing consumers to purchase marijuana online for delivery. The late switch means people in Ontario will not be able to go to pot shops when they become legal nationwide on October 17, but will now have to wait for the province's new target date of April 1, 2019. But online sales will begin on day one.