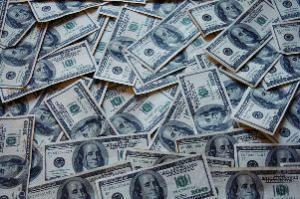 A Mississippi sheriff is in a heap of trouble, a Mississippi prison guard gets caught with contraband, and more.
In Oakland, Mississippi, the Tallahatchie County sheriff was arrested last Friday on federal drug trafficking and extortion charges. Sheriff William Brewer, 58, is charged with conspiracy to distribute a controlled substance and extortion and bribery under color of official right in violation of the Hobbs Act. He's looking at up to 20 years in prison on each count.
In Brandon, Mississippi, a state prison guard was arrested last Friday after being caught with a cell phone, marijuana, and synthetic cannabinoids as she reported to work. Guard Kimberly Diana Scott, 35, went down when a regular search turned up the contraband. She is charged with introducing controlled substances into a correctional facility.
In Polkton, North Carolina, a state prison guard was arrested Monday for allegedly trying to bring drugs into the prison. Sgt. Casonja Crowder, 34, is charged with felony conspiracy to deliver marijuana and suboxone to an inmate and felony possession of marijuana and suboxone. She has now resigned her position.