A new bill in Guam would allow home cultivation, Oklahoma officials still have issues with the voter-approved medical marijuana initiative, and more.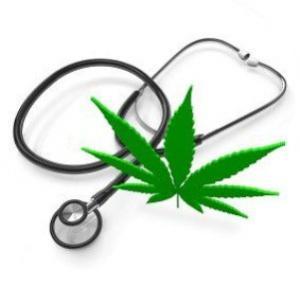 Guam
Guam Bill Would Allow Home Cultivation. Five years after the US territory legalized medical marijuana, access issues have prompted Sen. Louis Muna to file a bill that would allow patients to grow their own at home. The bill got a public hearing Tuesday night, with mostly positive testimony. No word yet on it will get a committee vote.
Michigan
Michigan Lawmakers Call on Governor to Prevent Shutdown of Unlicensed Dispensaries. Temporarily operating dispensaries have permission to stay open until September 15 as they try to obtain state licenses, but a group of state legislators says the state is moving too slowly with licensing and are asking Gov. Rick Snyder (R) to prevent the Bureau of Medical Marijuana Regulation from sending out cease and desist orders to unlicensed businesses on September 16. More than 637 businesses have applied for licenses, but only 16 have been issued so far, and there is only one more licensing board meeting before the deadline. The legislators are calling for the deadline to be extended so patients aren't left in the lurch.
Ohio
Ohio Deadline for Getting Program Up and Running Goes Up in Smoke. The state's medical marijuana program is supposed to be up and running by September 8, but that isn't going to happen. The state Department of Commerce is still selecting businesses that will be issued cultivation licenses. The department says it can issue up to 18 of those licenses before September 8, but that means the first crops won't be ready until November.
Oklahoma
Oklahoma Agencies Still Have "Concerns" Over Legal Medical Marijuana. Interim health commissioner Tom Bates told lawmakers last Wednesday that the Health Board still had concerns about how medical marijuana will be implemented and that a special session of the legislature may be needed to see the program properly implemented. The board wants lawmakers to amend the law so that, among other changes, commercial grows are indoor only, patient home grows are prohibited or require a special license, smokable marijuana is prohibited, THC levels are limited to 12% or less, a pharmacist is required on-site at dispensaries, and that a list of qualifying conditions for patients be created. Some of the changes are among those recommended in the Health Board's first try at setting interim rules, which were retracted in the face of loud public opposition. Any effort to re-adopt them is certain to lead to renewed clamor.
[For extensive information about the medical marijuana debate, presented in a neutral format, visit MedicalMarijuana.ProCon.org.]