North Dakota becomes the second state (after Michigan) to qualify a marijuana legalization initiative this year, Denver's mayor comes around on legal pot, the UN will review marijuana's status under international law, and more.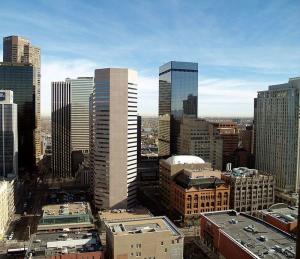 Marijuana Policy
North Dakota Legalization Initiative Qualifies for November Ballot. The secretary of state's office announced Monday organizers of a marijuana legalization initiative had handed in enough valid voter signatures to qualify their measure for the November ballot. That makes North Dakota the second state to qualify a legalization initiative for November: Michigan activists did so earlier this year.
Denver Mayor Changes Tune on Legalization. Mayor Michael Hancock campaigned against the state's successful 2012 legalization initiative, but after five years of legal weed, he's singing a different tune. Prompted by a recent report that touted the city's accomplishments with legal marijuana, Hancock now says the city's approach "is working." He noted that the city was the first large city in the country to take on the "daunting challenge" of legalization, "and we are having success."
International
UN Launches First-Ever Full Review Of Marijuana's Status Under International Law. The World Health Organization's (WHO) Expert Committee on Drug Dependence (ECDD) will launch a first-ever in-depth review of whether marijuana is properly scheduled under international drug control treaties. The group held a "pre-review" earlier this year. "A pre-review is the first step of the ECDD's assessment process, where it is determined whether there is enough robust scientific information to proceed to the next step, called a critical review. This initial evaluation is also an opportunity to identify gaps in the available scientific data. A critical review is carried out when there is sufficient scientific evidence to allow the ECDD to make an informed recommendation that the substance be placed under international control, or if its level of control should be changed."
Canada's British Columbia Begins Drug Testing in Provincial Cities. Responding to a large number of opioid overdose deaths in the province, BC Interior Health has begun funding full-time drug testing services in seven cities in the province. The program provides fentanyl testing strips to local service providers.
Colombia's Defense Minister Says Government Will Forcibly Eradicate Coca Crops. Defense Minister Guillermo Botero said last Friday the government has decided to forcibly eradicate coca crops in the country. Former President Juan Manuel Santos had ended forced eradication in a bid to reduce associated violence, but new President Ivan Duque will go ahead despite the potential for violence in a move that is sure to please the United States.