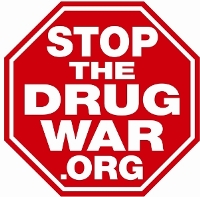 Who knew governments could actually do good things in the realm of drug policy?
Wastewater analysis can reveal many secrets, including the continent's party hot spots.
The electronic dance music scene is most commonly associated with Molly, but there's a new kid in town now.
If you're not interested in pre-employment drug testing, go here.
Busy, busy, busy. Legislatures across the land grapple with medical marijuana, an Arkansas judge puts that state's program on hold, and more.
Mucho medical marijuana, a Connecticut legalization bill gets a hearing, the DEA is deploying 250 agents to fight opioids, Louisiana could get a full-fledged needle exchange program, and more.
Treasurers from a handful of marijuana-friendly states ask for a meeting with Attorney General Sessions, Massachusetts pot shops can seek licenses beginning next week, Indonesia's latest draft criminal code reform is not exactly progressive on drug policy, and more.
Two new studies find that opioid prescriptions and daily doses decline in legal marijuana states, the Swiss are on the verge of a legal marijuana sales pilot program, and more.
A legalization bill fails in Arizona, another one sputters in Connecticut, a bad batch of synthetic cannabinoids is wreaking havoc in Illinois, and more.
Alaska regulators return to the issue of social use, a Tennessee medical marijuana bill dies, New Jersey's governor outlines a plan to fight opioid abuse, and more.
A Connecticut legalization bill advances, Michigan GOP lawmakers are worried a legalization initiative there will drive turnout and drive them from office, Tennessee lawmakers pass a bill to end civil asset forfeiture, and more.
Permission to Reprint:
This issue of Drug War Chronicle is licensed under a modified
Creative Commons Attribution license
. Articles of a purely educational nature in Drug War Chronicle appear courtesy of DRCNet Foundation, unless otherwise noted.