Two new studies find that opioid prescriptions and daily doses decline in legal marijuana states, the Swiss are on the verge of a legal marijuana sales pilot program, and more.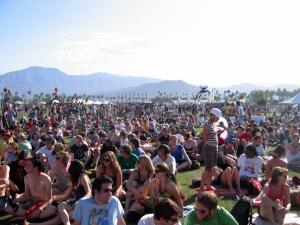 Marijuana Policy
After States Legalize Weed, Opioid Prescriptions Decline, Studies Find. Two papers published Monday in the JAMA Internal Medicine that analyzed more than five years of Medicare Part D and Medicaid prescription data found that the number of opioid prescription and the daily dose of opioids declined after states legalized marijuana. "In this time when we are so concerned -- rightly so -- about opiate misuse and abuse and the mortality that's occurring, we need to be clear-eyed and use evidence to drive our policies," said W. David Bradford, an economist at the University of Georgia and an author of one of the studies. "If you're interested in giving people options for pain management that don't bring the particular risks that opiates do, states should contemplate turning on dispensary-based cannabis policies."
Medical Marijuana
Maryland Senate Committee Approves Medical Marijuana Expansion Bill. The Senate Finance Committee voted last Friday to approve a bill that would increase the number of licenses for medical marijuana growers from 15 to 20 and the number of licenses for processors from 15 to 25 -- largely in a bid to increase minority business ownership in the industry. None of the companies licensed so far has a black owner. House Bill 0002 has already passed the House and now heads for a Senate floor vote.
International
Swiss Legislature Considers Legal Marijuana Sales Pilot Program. The country is the verge of approving a trial program that could allow up to a thousand people to purchase weed legally from government approved establishments. The measure has already passed the lower house with unanimous approval and is now headed to the National Council for final approval. Switzerland decriminalized the possession of small amounts five years ago.
Italy, France in Diplomatic Spat Over Forced Drug Test of Migrant. Armed French border patrol agents used an Italian train station to force a Nigerian passenger to provide a urine sample for a drug test, provoking the Italians to summon the French ambassador for consultations. The Italians said they had launched a "firm protest" and that border cooperation between the two countries was now undermined. France claimed it had the right to use the facility at the train station under a 1990 agreement, but Italy said it had told French authorities last month that the station was now off limits because it was being used by a humanitarian aid group.