Treasurers from a handful of marijuana-friendly states ask for a meeting with Attorney General Sessions, Massachusetts pot shops can seek licenses beginning next week, Indonesia's latest draft criminal code reform is not exactly progressive on drug policy, and more.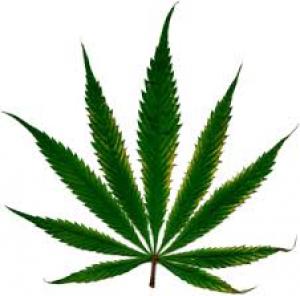 Marijuana Policy
Marijuana-Friendly States Want Meeting With Sessions. State treasurers from California, Illinois, Oregon, and Pennsylvania sent a letter to Attorney General Jeff Sessions Thursday seeking a meeting in hopes of resolving conflicts between state and federal marijuana laws. The state treasurers are particularly concerned with the lack of clarity for businesses and banks. The absence of federal rules "leaves the industry and financial institutions in the dark," the treasurers said.
Massachusetts Pot Shops Can Start Applying for Licenses on Monday. The state Cannabis Control Commission made it official Thursday: Prospective marijuana purveyors can begin the process of applying for state licenses as of next Monday. "Starting on April 2, prospective licensees may begin applying for Priority Certification as Registered Marijuana Dispensaries (RMD) or Economic Empowerment Applicants, which provides eligibility to apply for a marijuana establishment license on April 17. All other license types will start the application process on May 1 or June 1, depending on the category," the commission announced Thursday. Retail stores will be able to open starting July 1, depending on whether local regulatory ordinances have been finalized.
Medical Marijuana
Georgia Lawmakers Approve Adding PTSD, Intractable Pain to List of Qualifying Disorders. The legislature has approved a measure, House Bill 65, that would add PTSD and intractable pain to the list of disorders that can be treated under the states CBD cannabis oil law.The bill now goes to Gov. Nathan Deal (R) for his approval or veto.
Michigan Orders More Than 200 Dispensaries to Close Their Doors. State regulators said Thursday they had ordered 210 medical marijuana dispensaries to shut down in the past two weeks largely because they failed to apply for a state license by mid-February or because they were not authorized by local authorities. More than 150 of the shops are in Detroit.
Utah Governor Announces Opposition to Medical Marijuana Initiative. Gov. Gary Herbert (R) has come out against a medical marijuana initiative that has broad popular support and is likely to be on the November ballot. Herbert argued that a limited bill he signed this year was "an important first step," but that the initiative could "potentially open the door to recreational use."
International
Indonesia Moving Firmly Backwards on Drug Policy. The country is revising its criminal code, and in doing so, is continuing to embrace drug war dogma, with proposed revisions that promote harsh penalties for drug use and possession, up to and including the death penalty for some drug offenses. The draft bill contains 22 articles on the use, possession, couriering, and smuggling of narcotics, all of which are treated as criminal offenses punishable with jail time, or in severe cases, death by firing squad. This isn't new for Indonesia, but it's not progressive change, either.