Busy, busy, busy. Legislatures across the land grapple with medical marijuana, an Arkansas judge puts that state's program on hold, and more.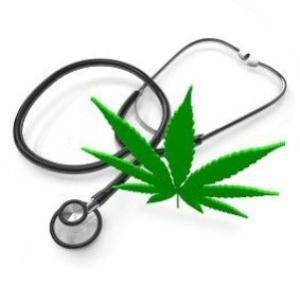 Arkansas
Last Wednesday, an Arkansas judge put a hold on the state medical marijuana program. A state judge put the state's program on hold because of objections to the licensing process, but was apologetic for imposing the delay. "Amendment 98 to the Constitution of Arkansas, an initiative by the people, exists because Arkansans want to provide medical marijuana to persons who suffer from chronic, debilitating, and life-threatening health challenges," Pulaski County Circuit Judge Wendell Griffen wrote in his order last week. "The prospect that Arkansans must now endure more delay before gaining much needed access to locally grown medical marijuana should be unpleasant to anyone concerned about providing relief to people who suffer from serious illnesses."
Georgia
Last Thursday, lawmakers approved adding PTSD and intractable pain to the list of qualifying disorders. The legislature has approved a measure, House Bill 65, that would add PTSD and intractable pain to the list of disorders that can be treated under the states CBD cannabis oil law.The bill now goes to Gov. Nathan Deal (R) for his approval or veto.
Kansas
Last Wednesday, the House voted down medical marijuana. As they debated changes to the state's drug laws, lawmakers in the House voted down an amendment that would have allowed the use of medical marijuana. The amendment was offered by Rep. Cindy Holscher (D-Lenexa), who said her own daughter, who suffers from juvenile rheumatoid arthritis, could benefit from access to the medicine. "Please don't make us lawbreakers," Holscher said. "Give us an option for something that has been proven to work." But the underlying bill contains a provision that allows for the limited use of CBD cannabis oil.
Louisiana
Last Wednesday, a House committee approved medical marijuana for autism. The House Health and Welfare Committee on Wednesday approved a bill that would add certain types of autism to the list of qualifying conditions for medical marijuana. The move comes as dispensaries are set to open in the state just four months from now. The measure, House Bill 627, now goes to the full House.
Maryland
Last Friday, a Senate committee approved a medical marijuana expansion bill. The Senate Finance Committee voted last Friday to approve a bill that would increase the number of licenses for medical marijuana growers from 15 to 20 and the number of licenses for processors from 15 to 25 -- largely in a bid to increase minority business ownership in the industry. None of the companies licensed so far has a black owner. House Bill 0002 has already passed the House and now heads for a Senate floor vote.
Michigan
Last Thursday, the state ordered more than 200 dispensaries to close their doors. State regulators said Thursday they had ordered 210 medical marijuana dispensaries to shut down in the past two weeks largely because they failed to apply for a state license by mid-February or because they were not authorized by local authorities. More than 150 of the shops are in Detroit.
New Hampshire
Last Wednesday, thee Senate approved a bill to add more dispensaries. The state Senate last week approved a bill that would allow for two additional dispensaries in the state. The state currently has four medical marijuana outlets. The bill now goes to the House.
South Carolina
Last Thursday, a Senate committee advanced a medical marijuana bill. The Senate Medical Affairs Committee approved a medical marijuana bill on Thursday. The measure, Senate Bill 212, now heads for a Senate floor vote. But advocates worry the bill will die for lack of action in the House. The House has declined to hear its own medical marijuana bill so far this year, and the deadline for doing so is April 10.
Tennessee
Last Wednesday, a medical marijuaan bill won a second House committee vote. The House Criminal Justice Committee on Wednesday approved House Bill 1749, which would allow for the use of medical marijuana for a dozen qualifying conditions. The bill now heads for a House floor vote.
On Tuesday, the effort to pass a medical marijuana bill died for the year. The sponsor of a medical marijuana bill has pulled it, saying he didn't have the support to move it in the Senate. Senate Bill 1710 sponsor Sen. Steve Dickerson (R-Nashville) was blunt: "Unfortunately, I do not have the votes." A companion measure is still alive in the House, but there will be no medical marijuana in the Volunteer State this year.
Utah
Last Thursday, another poll showed enduring strong support for medical marijuana. More than three-quarters (77%) of Utahns "strongly" or "somewhat" favor legalizing medical marijuana, according to a new poll from Dan Jones & Associates. The poll is in line with other recent state polls show high levels of support, undaunted by the legislature's passage of a bill that allows for a "right to try" medical marijuana for terminally ill patients. An initiative that would create a full-blown medical marijuana system in the state will likely be on the ballot in November.
Last Friday, the governor announced his opposition to the medical marijuana initiative. Gov. Gary Herbert (R) has come out against a medical marijuana initiative that has broad popular support and is likely to be on the November ballot. Herbert argued that a limited bill he signed this year was "an important first step," but that the initiative could "potentially open the door to recreational use."
[For extensive information about the medical marijuana debate, presented in a neutral format, visit MedicalMarijuana.ProCon.org.]