Alaska regulators return to the issue of social use, a Tennessee medical marijuana bill dies, New Jersey's governor outlines a plan to fight opioid abuse, and more.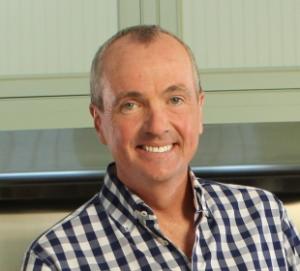 Marijuana Policy
Alaska Regulators Take Up Social Clubs Again. The state's Marijuana Control Board will be meeting the rest of this week to discuss whether to allow on-site marijuana use at authorized retail stores. The board adopted rules in 2015 to allow for such use, but never finalized them. Under the current proposal, use could only take place in a designated area of the store, and people could only use marijuana purchased at the store.
New Jersey Poll Shows Residents Evenly Split on Legalization. A new poll from the Stockton Polling Institute of the William J. Hughes Center for Public Policy has Garden Staters split nearly down the middle on pot legalization. The poll had 49% in favor, with 44% opposed. The poll also found that one out of four respondents would try the herb if it were legal, or continue to use it if they currently do.
Medical Marijuana
Tennessee Medical Marijuana Bill Dies. The sponsor of a medical marijuana bill has pulled it, saying he didn't have the support to move it in the Senate. Senate Bill 1710 sponsor Sen. Steve Dickerson (R-Nashville) was blunt: "Unfortunately, I do not have the votes." A companion measure is still alive in the House, but there will be no medical marijuana in the Volunteer State this year.
Heroin and Prescription Opioids
New Jersey Governor Outlines Plan to Fight Opioids. Gov. Phil Murphy (D) announced a plan to spend $100 million on a range of anti-addiction programs, including new funding for community-based treatment providers, as well as more housing and job training for residents with -- or without -- drug dependency problems. In terms of dollars, the proposal includes $56 million for front-line prevention, treatment and recovery programs; $31 million for job training and to address social risk factors like homelessness; and $13 million to improve data collection and other state infrastructure.
Asset Forfeiture
Wisconsin Governor Signs Asset Forfeiture Reform Bill into Law. Gov. Scott Walker on Wednesday signed into law Senate Bill 61, which does not end civil asset forfeiture, but puts limits on how long police can hold property before someone is charged and reduce the amount of money police can keep when they sell seized property.