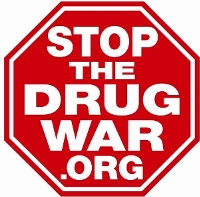 The travel guru offers to personally help enlighten the attorney general.
There are many obstacles in the way of small growers, and so far, the vast majority are staying in the shadows.
Medical marijuana foes in Arizona take aim at pot doctors, a Michigan judge strikes down Detroit's medical marijuana initiative, Ohio's medical marijuana rollout hits a bump, and more.
Sticky-fingered cops go down, so do inmate-serving prison guards.
The Marijuana Justice Act gets a third cosponsor, the DEA threatens to go after safe injection sites, the attorney general and leading law enforcement groups target the Senate sentencing reform bill, and much, much more.
Conservative senators slow down Canada's move to marijuana legalization, the Senate Judiciary Committee passes the sentencing reform bill, an Arizona bill would make felons of doctors who are lax about medical marijuana rules and laws, and more.
Public health, mental health, and drug reform groups call for an end to a new policy requiring Medicaid recipients to work, a key congressional Democrat calls for a progress report from Trump's opioid commission, Israeli marijuana decriminalization crosses a major hurdle, and more.
Ohio's medical marijuana program may have just hit a bump, hemp could be coming to Utah, drug users march for decriminalization in Vancouver, demonstrators will gather in DC next week to protest the Philippines drug war, and more.
An Arizona legalization poll has good numbers, asset forfeiture reform bills move in a couple of states, the Bureau of Justice Statistics reports on declining jail population numbers, Maine lawmakers appear ready to do away with marijuana social clubs the voters voted for, and more.
An MJ decrim bill moves in Alabama, an asset forfeiture reform bill moves in Kansas, a new report tallies the toll of rising drug, alcohol, and suicide deaths, another report warns of problems in Colombia, and more.
Permission to Reprint:
This issue of Drug War Chronicle is licensed under a modified
Creative Commons Attribution license
. Articles of a purely educational nature in Drug War Chronicle appear courtesy of DRCNet Foundation, unless otherwise noted.