Medical marijuana foes in Arizona take aim at pot doctors, a Michigan judge strikes down Detroit's medical marijuana initiative, Ohio's medical marijuana rollout hits a bump, and more.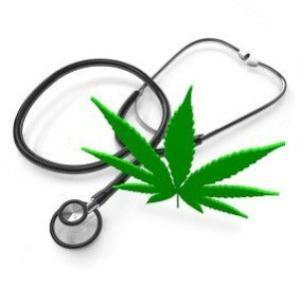 Arizona
Last Thursday, a House committee advanced a bill to make felons of lax pot docs. The House Health Committee voted 6-3 on party lines to approve a bill that would make doctors who sidestep rules for medical marijuana recommendations guilty of a felony. Under the bill, doctors who violate any rule or law could get up to a year in prison. Under current law, they face only discipline from county medical boards. The measure, backed by arch-foe of medical marijuana Yavapai County Attorney Sheila Polk, is House Bill 2067.
Michigan
Last Friday, a state judge struck down a Detroit medical marijuana initiative. A Wayne County circuit court judge overturned a voter-approved initiative that would have relaxed restrictive local controls on medical marijuana businesses in the city. Proposal B would have allowed pot shops and processing businesses in all business and industrial districts, including downtown and Midtown. The judge cited state court precedent that zoning questions could not be decided by voter initiatives.
Ohio
On Tuesday, a lawsuit challenged the grow license process. A lawsuit filed by would-be medical marijuana grow operators who weren't picked for the large grow licenses issued by the state Department of Commerce threatens to disrupt the rollout of the program. The growers are suing the department, the officials involved in grading application, and all the businesses that won licenses. They charge they weren't treated fairly in the licensing process.
West Virginia
On Tuesday, state regulators will recommend allowing smokeable medical marijuana. The state medical marijuana board announced that it plans to recommend to lawmakers that some patients be allowed to use marijuana in a smokeable form. The board will also recommend removing or increasing the cap on the number of growers, processors, and dispensaries in the state and allowing one company to take on more than one of those roles.
[For extensive information about the medical marijuana debate, presented in a neutral format, visit MedicalMarijuana.ProCon.org.]